Highlights
Pravin Togadia was found at a hospital in Ahmedabad
He had become unconscious due to low sugar levels, was bought to hospital
He had earlier went "missing" on Monday afternoon
Ahmedabad:
Vishwa Hindu Parishad leader Pravin Togadia, who went "missing" on Monday afternoon, has been found at a hospital in Ahmedabad. He had fallen unconscious due to low sugar levels and was brought to the hospital, the doctors said. They said that he was admitted to the hospital and is better now.
Four police teams had been trying to trace Mr Togadia after his supporters hit the road, holding protests and alleging that the police had a hand in his disappearance.
The alarm was raised this morning after a team of Rajasthan Police went to his home to execute an arrest warrant against him in a hate-speech case that dates back to 2015. But they left when they failed to find him.
Claiming the police have detained him, VHP workers laid siege at the Sola police station. They shouted slogans, and blocked traffic on main Sarkehj-Gandhinagar highway and demanded that the police immediately locate him.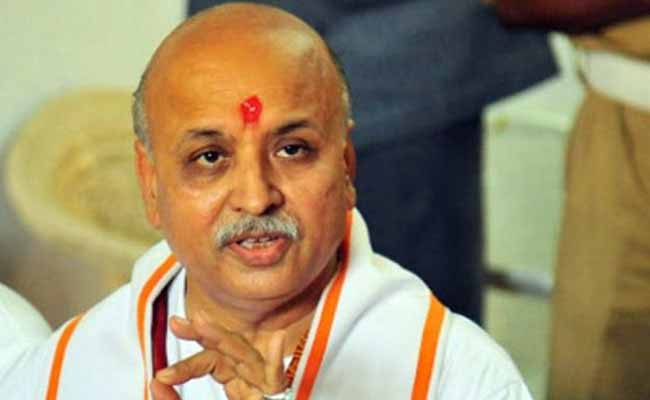 "Our International Working President Pravin Togadia is missing since 10 am today. The responsibility of his whereabouts and security lies with the administration," the VHP's Gujarat unit general secretary Ranchod Bharwad told reporters.
The police denied the allegations. "Mr Togadia was not arrested by our team," Alok Kumar Vashishtha, a senior officer of Rajasthan police, was quoted as saying by news agency Press Trust of India. "As per my information, the Rajasthan Police team is returning without executing the arrest warrant, as Mr Togadia was not found in Ahmedabad. It is a rumour that Mr Togadia is in our custody which is not true at all," he had added.
Police sources said Mr Togadia was in VHP office in the morning and left around 11 am in an auto-rickshaw. He had been untraceable since.
Doctors at the Chandramani hospital said Mr Togadia was spotted in an unconscious state by an unknown person in a park near Kotarpur area, in east Ahmedabad. The man called an ambulance and he was brought to the hospital, the doctors said. He would be released after his condition completely stabilises said doctors.