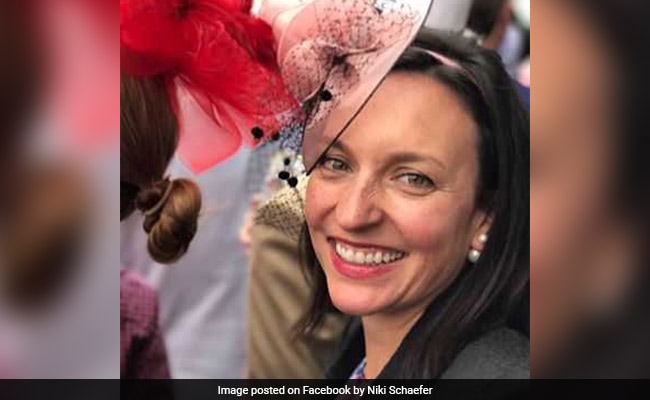 The news hit Niki Schaefer hard. About 2,000 frozen embryos and eggs may have been destroyed by a lab malfunction at the University Hospitals Fertility Center in Cleveland.
Schaefer, 37, had been through the fertility process at a different nearby clinic, and she knows too well the despair of infertility.
She and her husband, Brian, 39, were lucky. They were able to have two children - Noah, 8, and Lane, 6 - through in vitro fertilization. Schaefer still had four frozen fertilized eggs left.
In the past, she had agonized about what to do with the embryos. She didn't plan to have more children, but she wasn't sure that she wanted to give another couple what she considered, essentially, her children's siblings.
Once she heard about the lab catastrophe earlier this month - and that some of the specimens were found to be not viable - she immediately knew what she wanted to do. She would donate her embryos.
"It just felt like this perfect storm of events that the decision basically fell in our lap," Schaefer told Washington Post video journalist Nicole Ellis.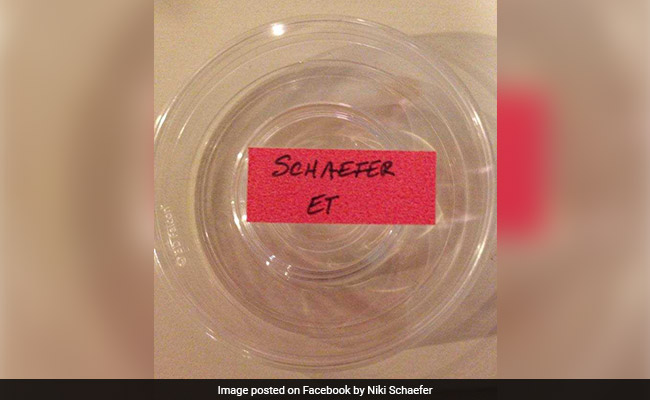 Schaefer posted her decision on Facebook, and she was astonished by the response. A dozen women pledged to do the same, for a total of about 65 egg and embryo donations to the clinic.
"I had no idea that people would respond the way they did," she said. "It has blown me away."
In the posting, she explained why she had been hesitant to donate her embryos to another couple. She thought that perhaps she would donate them to science.
"I couldn't mentally handle the thought of Noah and Lane's formerly frozen siblings being on this earth and not knowing them," wrote Schaefer, who lives in Chagrin Falls, Ohio, a suburb of Cleveland.
But Schaefer and the others who are offering to donate have an intimate sense of how crushing it would be for someone to lose their frozen eggs and embryos - and their last hope of conceiving a child.
"Having experienced just the darkness and sadness and difficulty of infertility, we certainly sympathize with anyone going through that," Schaefer said.
She knows some of the 700 women whose eggs and embryos were affected, because she is involved with a charity called Partnership for Families, which helps fund fertility treatments for women who can't afford them.
She said many were understandably devastated. Some said they planned to sue the clinic. Schaefer, a lawyer, said she didn't think a lawsuit would ease their pain.
"I felt like what was going to make people feel better was to have the hope of being able to try again," Schaefer said. "That was taken away from them."
Even if, she said, the eggs and embryos are from donors. In that best-case scenario, if the women are able to have babies with the donated eggs and embryos, the women would not share DNA with their children. For many women, that is preferable to not conceiving at all, she said.
"There are a lot of women who freeze eggs and embryos who have cancer and had to go through chemo and can't make their own eggs anymore," Schaefer said. "It's for those people who can't try again."
University Hospitals is investigating how and why the temperature rose in the storage bank to levels harmful to eggs and embryos. The incident was followed by a similar but unrelated malfunction at San Francisco's Pacific Fertility Clinic, which potentially compromised thousands of eggs and embryos. The two incidents highlighted some of the perils of egg freezing, a practice that has skyrocketed in recent years.
Women store eggs in an effort to delay pregnancy, often because of an illness, or to hold on to extra embryos while they undergo in vitro fertilization, a process that often takes several tries and is not always successful.
The pain of losing stored eggs is both emotional and financial: Collecting and freezing eggs can cost upward of $10,000, plus hundreds more in annual storage fees.
Schaefer said her decision to donate her embryos was solidified when she thought about the connection she felt to the doctors and clinic staff members who helped her conceive her two healthy children. In particular, James Goldfarb, the doctor who treated her at her Cleveland clinic and who is now the head doctor at University Hospitals Fertility Center.
"I feel like I owe my everything to the doctors and the nurses and lab technicians and everyone who was involved in making my children," she said. "It was, literally, like a universe of people who helped me through that, and then not to mention our family, who listened to me cry for years."
She quoted a friend as saying, "It's like a whole network of people that are involved in making a baby for an infertile person."
Nobody does this alone, Schaefer said. That is why even though it is an emotional choice to give her embryos to a couple, she has no doubts.
"I was always on the fence about what to do," she said. "These circumstances made my decision easy."
(This story has not been edited by NDTV staff and is auto-generated from a syndicated feed.)