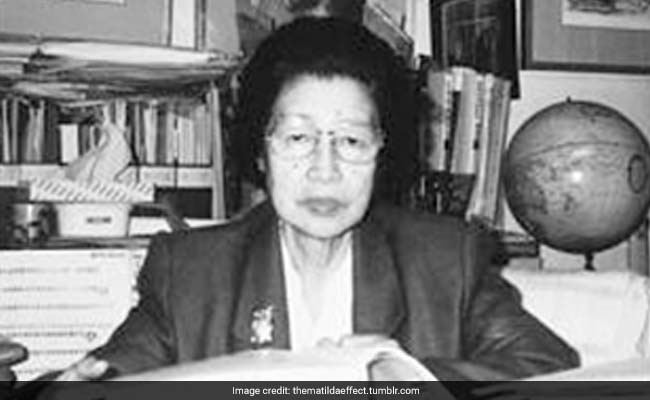 Born in Tokyo in 1920, Japanese scientist Katsuko Saruhashi is remembered as one of the pioneers in her field. Among her many achievements include the test she did to show that nuclear test in the ocean should be limited. That was her contribution to the environment as a scientist. As a woman scientist, she wanted men and women scientists to be on an equal footing. She also instituted a special recognition for the women scientists and inspired several women to join the field. Nearly a decade after her death, women scientists are still struggling to make a mark in the field of science.
Here are 10 things to know about Katsuko Saruhashi
She went on to graduate from the Imperial Women's College of Science in 1943 and joined the Meteorological Research Institute and worked in its Geochemical Laboratory.

Katsuko Saruhashi made some of the first measurements of carbon dioxide (CO2) levels in seawater.

She was the first woman to earn a doctorate in chemistry from the University of Tokyo in 1957.

"There are many women who have the ability to become great scientists," she said, ""I would like to see the day when women can contribute to science & technology on an equal footing with men."

Katsuko Saruhashi made some ground-breaking discoveries as a geochemist. She developed her own measuring table named Saruhashi's Table to determine the quantity of carbonic acid in water, based on temperature, pH level, and chlorinity.

She was the first woman to have received the honour of being named to the Science Council of Japan and was also the first woman to have received Japan's Miyake Prize for geochemistry.

She is also remembered for her work to ensure that other women got a chance to make scientific breakthroughs like she did. Saruhashi inspired several women to pursue science.

She instituted the Saruhashi Prize, awarded annually since 1981, for outstanding Japanese woman researchers.

Katsuko Saruhashi, drawn to science from her fascination and curiosity about raindrops, turned her attention to studying acid rain and its effects in the 1970s and 1980s.

Katsuko Saruhashi died on September 29, 2007 after battling pneumonia at her home in Tokyo. She was 87.