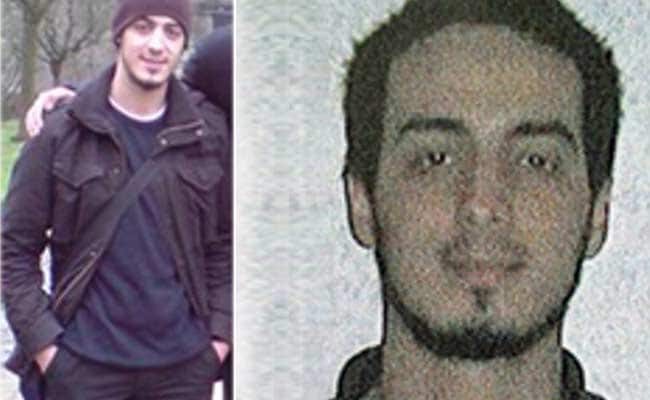 Brussels:
According to European authorities, Najim Laachraoui is a bomb-maker for the Islamic State - and this alleged skill-set may have put him at the center of two of Europe's biggest terror plots in recent memory.
There were reports Wednesday that Laachraoui had been arrested by Belgian authorities, but officials later told The Washington Post that this was a mistake and that, although a suspect had been arrested in connection with the Brussels bombings, it was not Laachraoui. Instead, the alleged Islamic State bomb-maker remained at large.
Laachraoui, 24, was born in Morocco but raised in the Schaerbeek neighborhood of Brussels and holds a Belgian passport. He is believed to have studied electromechanical engineering at a local Catholic high school, the Institut de la Sainte-Famille d'Helmet. The Belgian prosecutor's office says he traveled to Syria in February 2013, where he appears to have learned the skills necessary to make explosive devices.
Laachraoui is alleged to have been stopped by Hungarian authorities while traveling with key Paris attacks suspect Salah Abdeslam in September, just weeks before the attack in which Abdeslam and others are alleged to have killed 130 people. The men were stopped in a car going through a checkpoint between Hungary and Austria, and Laachraoui presented a fake document with the name Soufiane Kayal, the Belgian prosecutor's office says.
According to De Redactie, a man using the name Soufiane Kayal later rented a safe house in the small town of Auvelais, Belgium, which was raided shortly after the attacks in Paris. Last week, Belgian police announced that they had found Laachraoui's DNA in the Auvelais house and in another house in Schaerbeek, where traces of TATP explosives were also found. An unnamed French official also told the Associated Press that Laachraoui's DNA had been found on the suicide vests used in the Paris attacks.
After a lengthy investigation, Abdeslam was apprehended by Belgian authorities. Belgian prosecutor Frederic Van Leeuw told reporters on Monday that authorities were hoping to find Laachraoui, adding that he was "someone who must explain himself."
On Tuesday, just a day after Belgian authorities announced they were looking for Laachraoui, a series of explosions ripped through Brussels airport and the metro system, killing at least 31 people and injuring many more. Reports suggest that the explosions may have been caused by bombs created using TATP explosives. Belgian officials have confirmed that two brothers, Khalid and Brahim Bakraoui, were behind two of the blasts as suicide bombers and that they are seeking Laachraoui as a person of interest in the attacks.
The Belgian Federal Police has released an image from CCTV footage taken before the explosions at Brussels airport that appears to show the suspected suicide bombers. The image shows three men pushing luggage. One is believed to be Brahim Bakraoui, while another's identity is not known. Authorities haven't publicly announced who they think the third man, wearing a white jacket, might be, but there is widespread suspicion in the Belgian press that he is Najim Laachraoui.
© 2016 The Washington Post
(This story has not been edited by NDTV staff and is auto-generated from a syndicated feed.)