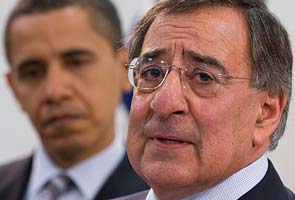 Washington:
The Pentagon says an Afghan drove an apparently stolen vehicle onto the ramp area of a British airfield in southern Afghanistan and into a ditch, where it exploded in flames, about the same time U.S. Defense Secretary Leon Panetta's aircraft was landing.
A Pentagon spokesman, Navy Captain John Kirby, said no one in Mr Panetta's party was injured.
Mr Kirby said the vehicle, a pickup truck, drove at high speed onto the ramp where Mr Panetta's plane was intended to stop. He said there was no immediate indication that the Afghan was attempting to attack Mr Panetta's party, but the circumstances were still being pieced together.
Initial reports said no explosive devices were found in the vehicle or in a search of the driver.
Mr Kirby said the driver was being treated for burn injuries.