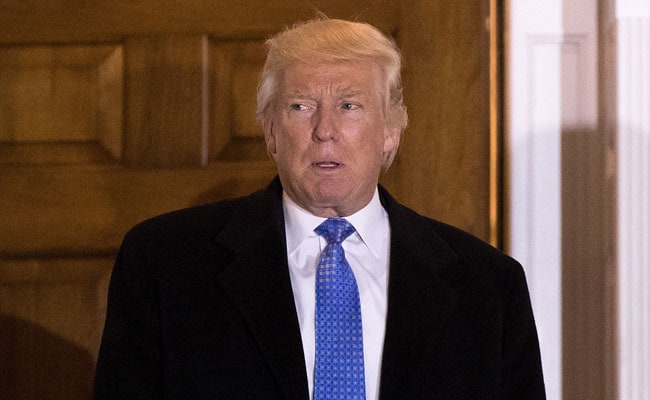 WASHINGTON:
US President-elect Donald Trump spoke by phone on Friday with Taiwanese President Tsai Ing-wen, a transition team spokeswoman said, the first such contact by a president-elect since President Jimmy Carter adopted a one-China policy in 1979.
Hope Hicks, a spokeswoman for the Trump transition, confirmed the call had taken place, and the transition team later issued a statement saying the two had noted that "close economic, political and security ties exist between Taiwan and the United States."
An official of the Taiwan's representative office in Washington could not confirm the call but said it would be "historic" and the first contact between US and Taiwanese leaders since diplomatic ties were severed in 1979 and Washington established official ties with Beijing.
The official said the Washington office was not involved in setting up the call. There was no immediate comment from China, which is likely to be angered given that it views Taiwan as a renegade province.
Tsai Ing-wen was one of four world leaders contacted by Trump on Friday, raising questions about whether he is effectively coordinating with the US State Department before reaching out to leaders overseas.
Democratic Senator Chris Murphy of Connecticut, a member of the Senate Foreign Relations Committee, said in a note on Twitter: "Foreign policy consistency is a means, not an end. It's not sacred. Thus, it's Trump's right to shift policy, alliances, strategy."
But he added in a second note: "What has happened in the last 48 hours is not a shift. These are major pivots in foreign policy w/out any plan. That's how wars start."
© Thomson Reuters 2016