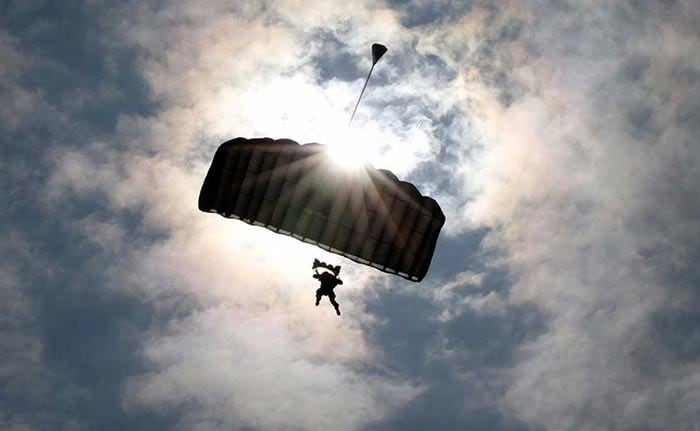 Tokyo:
Japanese jets conducted air manoeuvres with US bombers southwest of the Korean peninsula on Wednesday as North Korea considered whether to fire missiles towards the US-administered territory of Guam.
Reclusive North Korea has made no secret of its plans to develop a missile capable of carrying a nuclear warhead and of reaching the United States to counter what it perceives as constant US threats of invasion - such as US war drills with neighbouring South Korea and Japan.
It has ignored warnings from the West and from its lone major ally, China, to halt its nuclear and missile tests which it conducts in defiance of UN Security Council resolutions.
The exercise in the East China Sea involved two US Air Force B-1B Lancer bombers flying from Andersen Air Force Base on the Pacific island of Guam and two Japanese F-15 jet fighters, Japan's Air Self Defence Force said in a news release.
"These training flights with Japan demonstrate the solidarity and resolve we share with our allies to preserve peace and security in the Indo-Asia-Pacific," the US Air Force said in an announcement.
The US planes, which were designed to carry nuclear bombs and later switched to conventional payloads, have flown several sorties in East Asia over the past several weeks. In addition to air drills with Japanese fighters, the bombers have also exercised with South Korean aircraft.
North Korean leader Kim Jong Un delayed a decision on firing missiles towards Guam and US officials have since taken a gentler tone, but tension in the region nonetheless remains high.
The North Korean threats had prompted US President Donald Trump to say the US military was "locked and loaded" if North Korea acted unwisely. Those words in turn prompted a warning from China for both sides to tone down the shrill rhetoric.
North Korea has often threatened to attack the United States and its bases and is likely to be infuriated by the current manoeuvres and US-Japanese annual joint military drills next week.
In his first public appearance in about two weeks, Kim on Monday inspected the command of the North's army, examining the plan to fire four missiles aimed at landing near Guam, the official KCNA news agency reported.
"He said that if the Yankees persist in their extremely dangerous reckless actions on the Korean peninsula and in its vicinity, testing the self-restraint of the DPRK, the latter will make an important decision as it already declared," KCNA said.
The DPRK stands for North Korea's official name, the Democratic People's Republic of Korea.
Wednesday's air exercise took place close to Japanese-controlled islets in the East China Sea which are also claimed by China. The uninhabited territory is known as Senkaku in Japan and Diaoyu in China.
While the US has declined to take sides in the spat over sovereignty, it nonetheless has said it would defend the islands from attack under its security alliance with Japan.
Chinese Foreign Minister Wang Yi, in a telephone conversation with Sigmar Gabriel, Germany's minister for foreign affairs, said tensions on the Korean peninsula were showing some signs of easing but had not passed.
The parties involved should "make a correct judgment and wise choice by taking a responsible attitude toward history and people", Wang said, according to a statement on the Chinese foreign ministry's website.
© Thomson Reuters 2017
(This story has not been edited by NDTV staff and is auto-generated from a syndicated feed.)