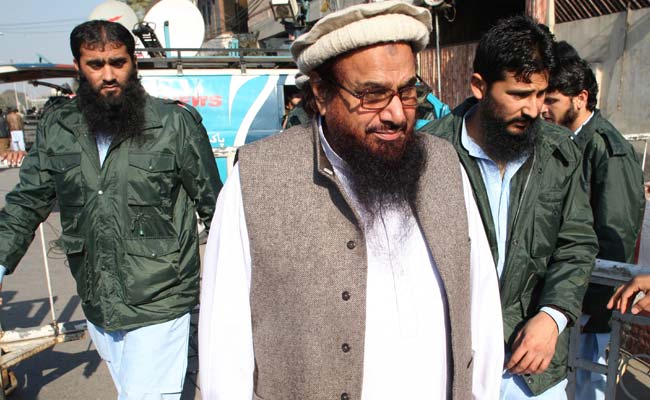 Lahore:
The US has 'moved ahead' of India in its 'enmity with Pakistan' and wants to damage its nuclear programme, Pathankot attack mastermind Hafiz Saeed said.
"America has moved ahead of India in its enmity with Pakistan. It carried out drone attack in Balochistan to kill Afghan Taliban chief Mullah Akhtar Mansour to test Pakistan whether it would give any reaction," the Lashkar chief said.
"In fact, the US' target is Pakistan's nuclear programme and it (the US) wants to damage it with the help of Israel and India," Saeed said while addressing the activists of Falah-e- Insanyat Foundation (FIF), a subsidiary of the Jamaat-ud-Dawah, at its headquarters in Lahore's Chauburji yesterday.
His comments came a day after Pakistan lodged its protest to a visiting high-level US delegation over the May 21 drone strike in Balochistan, which killed Mansour.
The delegation - which included senior Director for Afghanistan and Pakistan at the US National Security Council Peter Lavoy and Special Representative for Afghanistan and Pakistan Richard Olson - was told that the strike "vitiated bilateral ties".
Saeed, who is carrying a $10 million bounty on his head in connection for his role in the 2008 Mumbai attack, further said: "It is our duty to tell the people of this country about the dangerous nexus of the US, Israel and India against Pakistan."
He asked Prime Minister Nawaz Sharif to stop looking at the US for elimination of terrorism in the country.
Saeed, the founder of Lashkar-e-Taiba, also alleged that India is installing missile system at its airports to target Pakistan's nuclear programme.