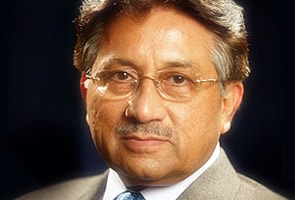 London:
Former Pakistani president Pervez Musharraf said on Monday he was surprised Osama bin Laden was in Abbottabad, just a short distance from capital Islamabad. He also termed the US strike against the Al Qaeda leader a violation of Pakistan's sovereignty.
"It does surprise me but I don't know the details. I don't know whether he was staying there or was he coming and going from there," Musharraf told a private news channel, after US President Barack Obama announced in Washington that the world's most wanted terrorist had been killed in a US-led operation.
Calling it a victory of people, Musharraf said: "He had declared war against Pakistan and many of the terrorist attacks in Pakistan had the hand of Al Qaeda and therefore his hand. This is the victory for the people of Pakistan and all the peace loving people of the world."
Musharraf, who was the Pakistani president when the 9/11 strike occurred, said the operation by US forces was a "violation of our sovereignty".
"I would like to point out one sensitivity of Pakistan and its people and that it's a violation of the sovereignty of Pakistan. American troops coming across the border and taking action in one of our towns, that is Abbotabad, is not acceptable to the people of Pakistan," he said.
"It would have been far better if Pakistani Special Services Group had operated and conducted the mission. To that extent, the modality of handling it and executing the operation is not correct."
He said the operation was "a failure of both Pakistani and US intelligence".
"Well, I don't know the reason and the exact details of involvement of our intelligence, troops or the government of Pakistan but it was a violation of our sovereignty. Now as far as the trust is concerned, if it is lacking then it is very bad because we are fighting the same enemy," he said.
Responding to a query, Musharraf said: "If there is lack of trust, it is very bad. We are fighting the same enemy."
"We are fighting Al Qaeda and Taliban and Pakistan is totally on board on fighting them. Now the modalities of it are debatable and the issue of lack of trust is very bad. If two organistaions are conducting an operation with a common enemy, there has to be trust and confidence in each other," he said.
The former president said that there is a likelihood of an agitation against the violation of Pakistan's sovereignty.
"I don't think there is any local official collusion but there is a possibility of some local people colluding. It's a training centre of various armed services. They are oriented towards training of recruits and cadets," he said.
According to Musharraf, US President Barack President Obama also said that the Pakistani intelligence cooperated "so I would like to commend ISI for their achievement with American intelligence for finally spotting and getting Osama".
"Let us take this at a battle has been won but the war against Al Qaeda continues. We shouldn't be simplistic and consider this the elimination of Al Qaeda," he said.
When asked about how the Pakistan military was harbouring terrorists as has been proved by Osama's killing in Pakistan, Musharraf said: "The extremists and terrorists have developed a nexus from India to Afghanistan. Indian and Pakistani extremists, Taliban, Al Qaeda are all involved."
"So, it's a complicated issue and let's not simplify and put the whole blame on the Pakistan army. We are taking a very simplistic view on this," he added.