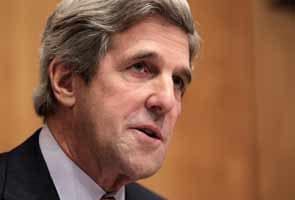 Washington:
Secretary of State John Kerry asserted the United States had evidence of sarin gas use in Syria and said the "case is building" for a military attack.
A day after President Barack Obama stepped back from his threat to launch an attack, Kerry said in a series of interviews on the Sunday news shows that the administration learned of the sarin use through samples of hair and blood provided to Washington by first responders in Damascus.
Kerry also said he was confident that Congress will give Obama its backing for a military strike against Syria. But the former senator also says the president has authority to act on his own if Congress doesn't give its approval.
Congress is scheduled to return from a summer break on September 9.