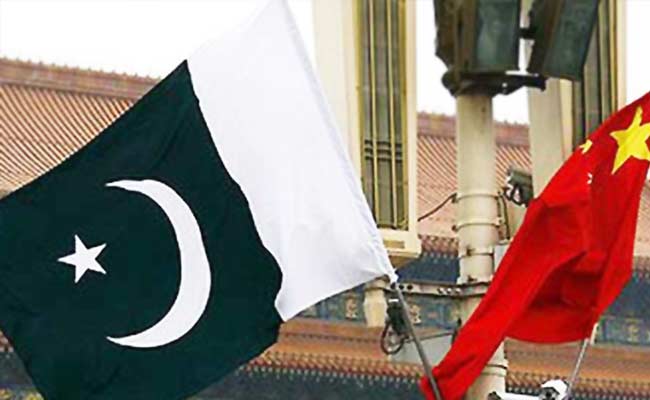 Washington:
Expressing concern over latest reports suggesting that China supplied nuclear weapons technology and design to Pakistan, two influential US lawmakers have written a letter to the Obama administration, seeking to know what has been done to halt such cooperation which represents a threat to the national security of America and its allies.
Congressmen Mike Rogers, Chairman of the Subcommittee on Strategic Forces and Ted Poe, Chairman of the Subcommittee on Terrorism, Non-proliferation and Trade sent the strongly-worded letter dated April 25 to the Obama Administration, seeking more information on report that China has enabled a Pakistani nuclear missile capability.
The two-page letter was sent to Secretary of State John Kerry and Defence Secretary Ashton Carter along with Director of National Intelligence James Clapper after a well-known Chinese military technology expert Richard Fisher wrote to the two lawmakers in this regard.
In his research paper, Mr Fisher noted the design similarities between the Shaheen III TEL (transporter erector launcher), the Sanjiang Special Vehicle Corporation of the China Aerospace Science and Industry Corporation (CASIC) WS51200 TEL, and a Chinese provided TEL North Korea's new KN- 08 intercontinental ballistic missile (ICBM).
This led Mr Fisher to conclude, "CASIC has again enabled a Pakistani nuclear missile capability," the Congressmen wrote in their letter, a copy of which has been obtained by news agency Press Trust of India.
"We are deeply concerned that the TEL displayed in Pakistan was acquired from China," Mr Rogers and Mr Poe said. The transfer of an item as advanced and significant as a TEL, even if only transferred as a truck chassis known to be capable of modification to a TEL, would require the approval from the highest levels of China's government if not also the People's Liberation Army, they noted.
"Such cooperation between the governments of Pakistan and China would represent a threat to the national security of the United States and its allies," Mr Rogers and Mr Poe said as they asked a set of six questions to the Obama Administration.
"What, if anything, has the administration done to ensure China halts such cooperation and demands the return of these TELs?," read one of the six questions the lawmakers asked.
The lawmakers sought to know if there is any other evidence of Chinese entity support for Pakistan's ballistic missile program or nuclear weapons program, whether technology transfer or otherwise.
"Would such cooperation be in violation of any United Nations Security Council resolutions or any US sanction laws? If so, will the Administration levy any sanctions against China for this apparent support for the Pakistani ballistic missile program?," they asked.
"How does the presence of Pakistani road-mobile MRBMs with possible nuclear warheads change US, Israel and other allies' security posture? What are the impacts for US and allied (again, including Israeli) missile defenses?," they said.
Where proliferation occurs, that threatens the national security of the US and its allies, it must be countered quickly and forcefully, the Congressmen added.