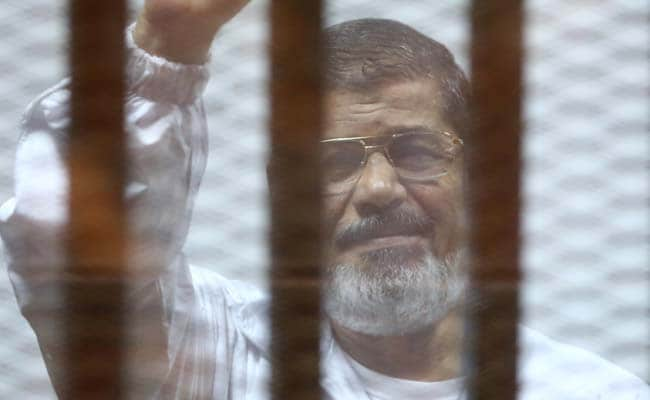 Washington:
The United States on Tuesday expressed concern about the sentencing of former Egyptian President Mohamed Mursi, White House spokesman Josh Earnest said on Tuesday.
Mursi, leader of the Muslim Brotherhood, was sentenced to 20 years in prison on Tuesday on charges arising from the killing of protesters during his brief time in office after he became Egypt's first freely elected president.
"All Egyptians, regardless of political affiliation, are entitled to equal and fair treatment before the law, including full respect for their rights to due process," Earnest said.
Egypt is one of Washington's closest allies in the region. Relations cooled after Mursi was overthrown by the military nearly two years ago, but ties with his successor, President Abdel Fattah al-Sisi, are steadily improving.
Last month US President Barack Obama lifted a hold on a supply of arms to Cairo, authorizing deliveries of US weapons valued at over $1.3 billion.
The United States made other changes to military ties that the White House said were meant to support US interests while encouraging Egypt's political reforms.
© Thomson Reuters 2015