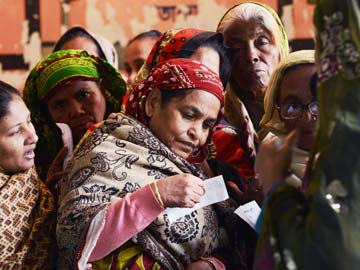 Washington:
The US has called for fresh polls in Bangladesh that reflect the will of the people, even as it expressed strong concern over the just concluded general election which it alleged was neither credible nor fair.
"We have been very clear about our strong concerns about the selection and what we think the way forward should be. We believe Bangladesh still has an opportunity to demonstrate its commitment to democracy by organising free and fair elections that are credible in the eyes of the Bangladeshi people,"
State Department Deputy Spokesperson Marie Harf said.
"We did note that we were disappointed by the recent parliamentary elections, especially because so many of the seats were uncontested or only had token opposition.
Obviously, we believe going forward things should be done very differently," she told reporters yesterday.
Bangladesh still has a chance to have a different future, Harf said, adding that the US condemns in the strongest terms the violence coming from all quarters.
"(We) believe that violence has no place in a democratic process, and encourage Bangladesh going forward, the parties - all parties and all sides - to come together and move away from that kind of violence," she said.
The US official asserted violence is not an acceptable element of the political process.
"We call on all to stop committing further violence. Bangladesh's political leadership and those who aspire to lead must do everything in their power to ensure law and order and refrain from supporting and fomenting violence, especially against minority communities, inflammatory rhetoric, and intimidation," she said in a statement earlier.
"In the coming days, as Bangladesh seeks a way forward that is in keeping with its strong democratic traditions, we call upon the Government of Bangladesh to provide political space to all citizens to freely express their political views," Harf said.
The US also calls strongly on the opposition to use such space peacefully and responsibly, and for all sides to eschew violence, which is not part of democratic practice and must stop immediately, she said.