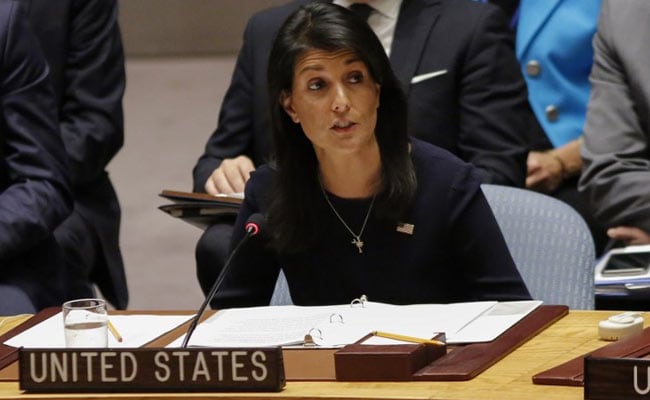 United Nations:
The UN Security Council must step up pressure on Pakistan to "change its behaviour", US Ambassador to the United Nations Nikki Haley said today.
Briefing reporters after returning from a UN Security Council visit to Afghanistan, she said the Afghanistan government has asked the 15-member powerful wing of the world body to step up pressure on Pakistan.
"They did ask us for consensus to put further pressure on Pakistan to come to the table and change their behaviour," Ms Haley said.
She said the Afghan government "continue to make 10 steps forward, and with Pakistan they feel like they continue to take steps backward."
The Kabul visit of UN Security Council members came ahead of the Kabul Process meeting next month where the Afghan government is expected to present its strategy for reaching a settlement with the armed opposition.
Ms Haley said the Afghan government is starting to see the Taliban concede, they are starting to see them move towards coming to the table.
Pakistan is known for supporting the Taliban and various other terror groups in Afghanistan.
Earlier this month, the US froze nearly $2 billion in security assistance to Pakistan arguing that Islamabad is not taking any decisive action against terrorists operating from its soil.