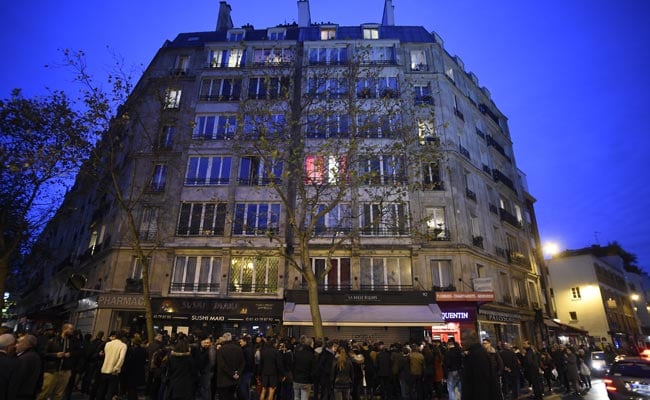 London:
Britain's Daily Mail newspaper defended itself Tuesday against accusations it paid for footage of one of the Paris attacks and used a hacker to access the video after it was encrypted by police.
The popular newspaper is alleged to have paid 50,000 euros ($53,200) for the footage, captured by CCTV cameras at the Casa Nostra pizzeria in Paris, showing customers diving for cover as gunmen opened fire on the terrace outside.
One woman was shown to have a lucky escape when an attacker's gun jammed while he stood over her.
"There is nothing controversial about the Mail's acquisition of this video, a copy of which the police already had in their possession," the tabloid newspaper said in a statement.
"It was obtained against stiff competition from French and international media outlets and provided a vital perspective on a massive global news story."
The footage was viewed widely online, but stirred criticism in France, where some thought its publication was insensitive to victims of the November 13 Paris attacks, which killed 130 people.
Others criticised the newspaper over paying for sensitive material used in official investigations.
French journalist Djaffer Ait Aoudia on Monday told French television programme Petit Journal that he had witnessed the negotiations for the video.
"They started at 12,000 euros, and the prices being negotiated were so huge they must have really wanted the images," he said.
Aoudia alleged the pictures were encrypted by police, and footage he had secretly filmed apparently showed the pizzeria manager explaining that a "computer whiz" would come.
A French speaker then says off-camera in English: "Somebody is coming in an hour. Like a hacker."
"He managed to decrypt the code and extract the images for the Daily Mail," Aoudia said, adding that the hard drive on which the video had been stored was then smashed to guarantee exclusivity.
The newspaper denied the video was encrypted and said it was never told it could not leave the premises.
"We were shown this video a number of times by the cafe owner and it was not encrypted. We were told the police had taken a copy of the footage and let the owner keep the original," the Daily Mail said.
"An IT technician was asked by the owner to re-start the computer after he had turned it off and forgotten his password."