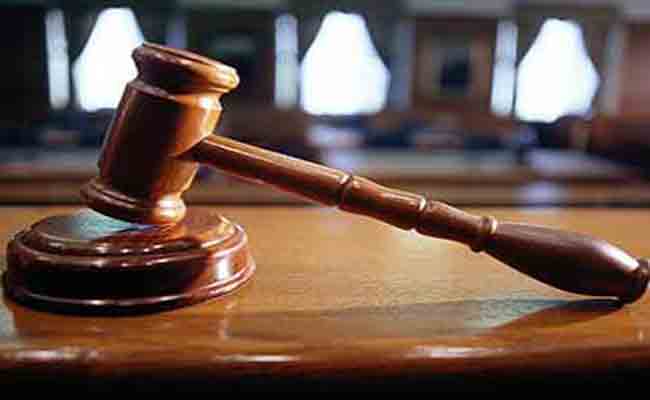 Donetsk, Russia:
A Russian court today said a Ukrainian female helicopter pilot will go on trial next week over the murder of two Russian journalists, and ruled that she must stay behind bars meanwhile.
Nadiya Savchenko, who is feted for her heroism in Ukraine, faces up to 25 years in prison for her alleged role in pre-meditated, hate-motivated murder of the journalists in war-torn eastern Ukraine last year.
Savchenko, 34, has denied the charges and spent more than 80 days on hunger strike to protest her detention.
The first full hearing of the case will be held today, September 22, said the court in the southern Russian town of Donetsk close to eastern Ukraine.
The court agreed to a request by her defence team for the case to be heard by three judges. Savchenko is not eligible for a jury trial under Russian law because as a woman she does not face a life sentence.
Her lawyers' request for the trial to be moved to Moscow was denied.
During Tuesday's hearing, lawyers asked that she be released from jail during her trial, citing her diplomatic immunity as a Ukrainian delegate to the Parliamentary Assembly of the Council of Europe.
"The court did not listen to the defence's reasoning and extended Savchenko's detention behind bars by six months," her lawyer Mark Feigin told journalists outside court, adding that her defence team would appeal the ruling.
"Any judge or investigator who has a hand in detaining a Parliamentary Assembly delegate becomes a legal target for criminal prosecution," warned another defence lawyer Ilya Novikov, adding that Kiev had already charged the officials responsible.
Killed While Filming
Savchenko's case concerns two journalists from Russian public broadcaster VGTRK, Igor Kornelyuk and Anton Voloshin, who died in shelling on June 17, 2014, in Ukraine's Lugansk region.
Russian prosecutors say Savchenko was involved in their deaths in her capacity as a volunteer in a Ukrainian battalion.
She is accused of monitoring the journalists and directing artillery to fire at them as they filmed at a rebel checkpoint.
Her lawyer Feigin on Tuesday called the journalists' deaths "a dramatic event that happened by chance."
The prosecution also accuses her of illegally crossing the border into Russia without documents and posing as a refugee before being detained in July last year.
Kiev denies this and accuses Russia of kidnapping Savchenko and smuggling her over the border from Ukraine.
Savchenko was one of the first Ukrainian women to train as an air force pilot and served in Iraq for six months.
The spokesman for the powerful Investigative Committee that oversees major cases, Vladimir Markin told Russian news agencies that Savchenko "was given all her rights in full and even more than usual."
Kiev and the West accuse Russia of sending weapons and troops across the border to help separatists in a conflict that has claimed at least 8,000 lives since April 2014.