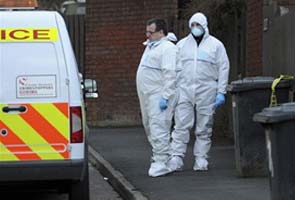 Manchester:
British police said they have killed four aggressive dogs at a house where a 14-year-old girl was found dead.
Greater Manchester Police said they discovered the girl's body at the house in Atherton, near the city of Manchester, after receiving a report that a teenage girl was seen unconscious and that several dogs were "out of control."
Superintendent Mark Kenny said that while police have not established the cause of the death, the girl's injuries are consistent with her having been attacked by dogs.
The force said armed officers "humanely destroyed" the four dogs, and will examine them as part of the investigation. It said the girl was believed to be visiting the house and that no one else was present at the scene.
A fifth dog was inside the house and was securely contained, police added.
Officers said they have not confirmed the breeds of the dogs involved but that two of those killed were thought to be bull mastiffs and two may be Staffordshire bull terriers.