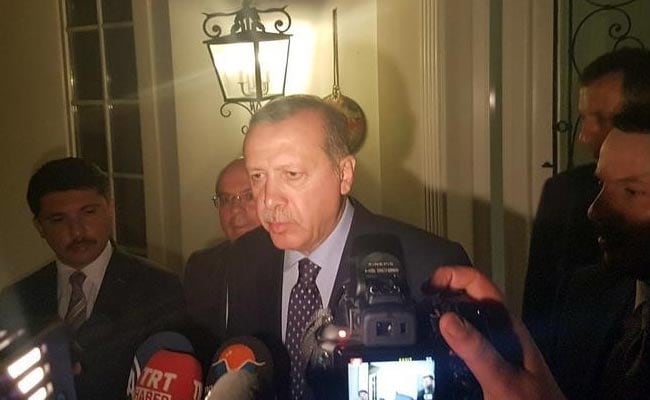 Ankara, Turkey:
Turkish President Recep Tayyip Erdogan on Saturday blasted a coup attempt as "treason", putting the blame on supporters of his arch-foe, US-based Turkish cleric Fethullah Gulen, in defiant remarks after flying back to Istanbul.
"What is being perpetrated is a treason and a rebellion. They will pay a heavy price for this act of treason," Erdogan said at Istanbul's airport.
The president said his hotel in the Aegean coast resort of Marmaris was bombed after he left. But he remained defiant, vowing: "We will not leave our country to occupiers."
Turkish Prime Minister Binali Yildirim meanwhile said over 120 people had been arrested over the coup attempt.