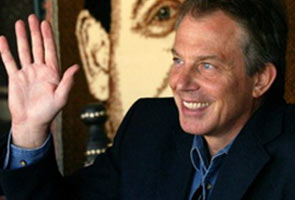 London:
Former British prime minister Tony Blair has become "increasingly open" about the importance of religion, and reads the Quran every day to be "faith-literate".
Blair, who reportedly said he was not interested in religion, converted to Catholicism after leaving No.10 Downing Street in 2007.
The former Labour Party leader now says reading the Islamic holy book ensured he remained "faith-literate", reports the Daily Mail.
"To be faith-literate is crucial in a globalised world, I believe. I read the Quran every day. Partly to understand some of the things happening in the world, but mainly just because it is immensely instructive," he said.
Blair said a knowledge of the faith was important for his role as an envoy for the Quartet of the UN, US, European Union and Russia.
Blair earlier reportedly praised the Muslim faith as "beautiful". He said Prophet Mohammed had been "an enormously civilising force".
The former prime minister said the Quran was a "reforming book, it is inclusive. It extols science and knowledge and abhors superstition. It is practical and way ahead of its time in attitudes to marriage, women and governance".