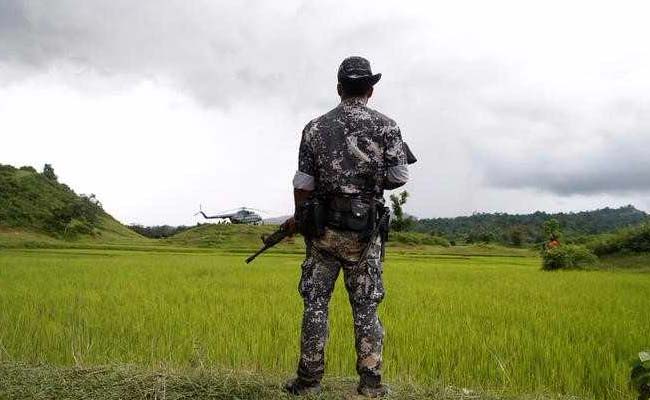 Yangon, Myanmar:
Three bombs exploded in different locations around Rakhine's state capital Sittwe early Saturday morning, including the home of a high ranking official, Myanmar police told AFP, adding that no deaths were reported.
"Three bombs exploded and three other unexploded bombs were found. A police officer was injured but not seriously," a senior officer said on condition of anonymity.
The blasts took place around 4:00am (2130 GMT Friday), the officer said.
One exploded in the compound of the state government secretary's home, while the two others hit in front of an office in the city and on a road leading to a beach.
A local official from the state government also confirmed the explosions.
The extent of the damage was not immediately clear.
"Some streets are being blocked by police already because of the bomb blasts," Zaw Zaw, a local resident of Sittwe, told AFP by phone.
Although bombings in the state capital are rare, restive Rakhine state has been roiled by bouts of of communal violence and insurgencies in other parts of the state.
Last August, its northern wedge was plunged into crisis after a sweeping military crackdown on Rohingya rebels sparked a mass exodus of the Muslim minority across the border to Bangladesh.
In January, seven people were killed and a dozen injured when police opened fire on a crowd of ethnic Rakhine Buddhists who were trying to seize a government office in the town of Mrauk U.
The violence prompted an ethnic Rakhine rebel group in the state to promise "serious" retaliation for the deaths of the protesters.