Highlights
Hiltl, vegetarian restaurant in Switzerland's Zurich, was opened in 1898
Indian food is a major focus of the restaurant's menu
The restaurant is managed by the fourth generation of the Hiltl family
Zurich:
It isn't easy to find vegetarian food in Europe (as affirmed by this reporter), which is why Hiltl restaurant is unique. In an era when vegetarians were mocked as "grazers", it was a love story that gave birth to a vegetarian restaurant in Switzerland's Zurich in 1898.
Ambrosius Hiltl, the owner married his head chef Martha Gneupel in 1904. Since then the Hiltl restaurant has been managed by the Hiltl family. On the 28th of June, 2012, Guinness Book of World Records verified that the Hiltl restaurant continues to be managed by the fourth generation of the Hiltl family. Rolf Hiltl, the great grandson of Ambrosius and Martha, manages the restaurant to date, as NDTV found out on a recent visit to the property that is spread over five floors in Sihlstrasse, Zurich.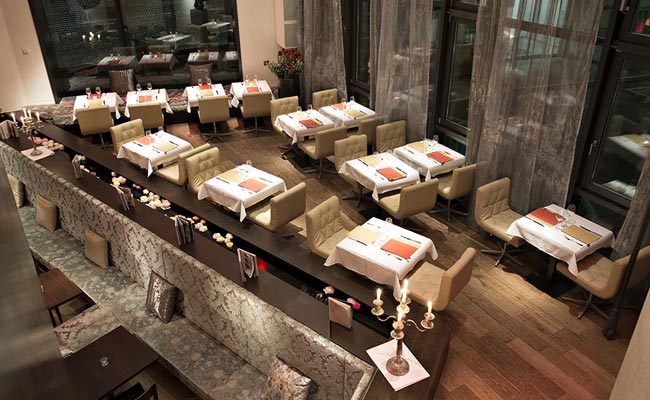 "I know you're from India and I don't know maybe in India there is even an older vegetarian restaurant but it should exist since 1898 and still be owned by the same family. Guinness said we are the oldest in the world and they gave us a diploma for it, so we accepted it," said Rolf Hiltl.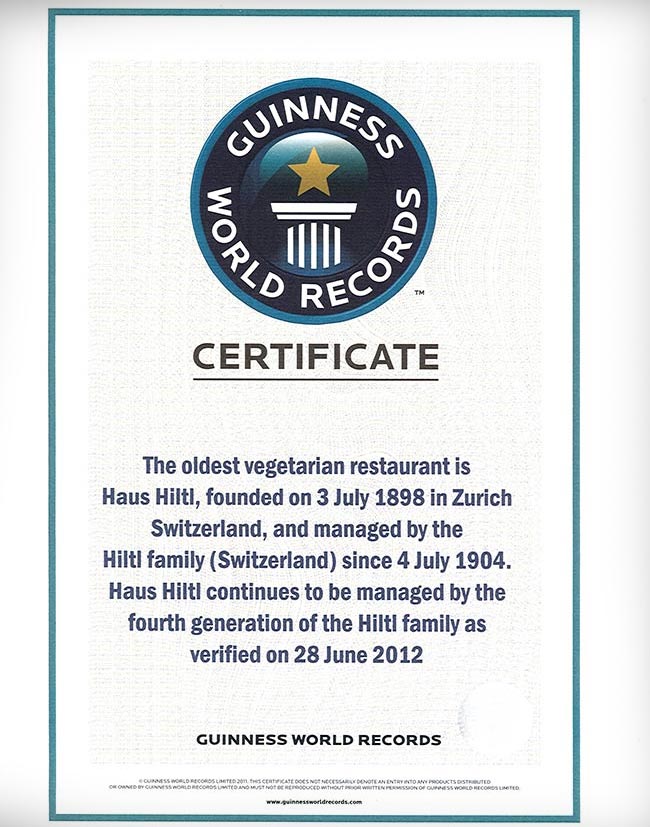 One might think as a vegetarian restaurant it would have a limited menu but over the course of 119 years Hiltl has managed to serve up close to 500 dishes covering cuisines from all across the world.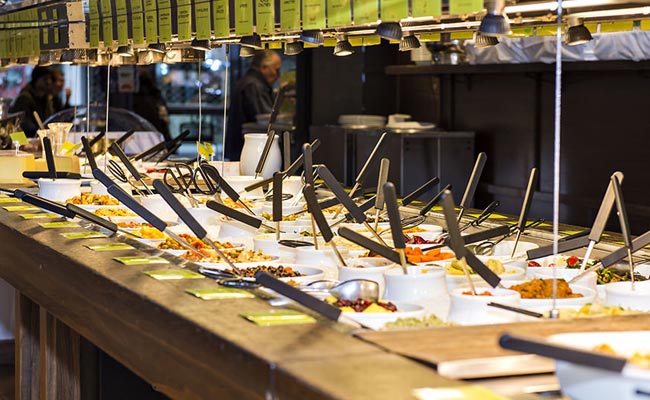 Indian food is a major focus of Hiltl's menu. In fact, Hiltl's connection with India goes way back to 1951, when Rolf's mother Margrith Hiltl travelled as an official Swiss delegate to Delhi to attend the World Vegetarian Congress in 1951. Not only did she pick up secret recipes from her friends in India but she also became acquainted with Morarji Desai, who would later become India's Prime Minister. In 1953, Morarji Desai also came to Zurich and ate at Hiltl.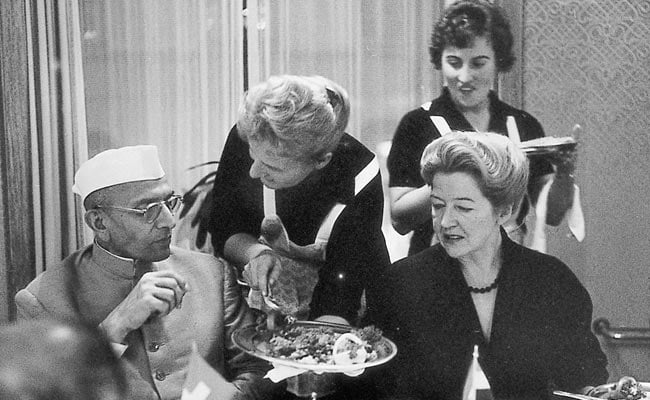 With as many as 30 cooks, and employees from 60 countries you would expect a few from India right? We met Tenzing Thokmui who told us while cooking a dish that he was born and raised in Dharamsala, "where the Dalai Lama is from".
Walking around the kitchen breathing in the delicacies on offer we found the section that said spices and were pleased to see Garam Masala.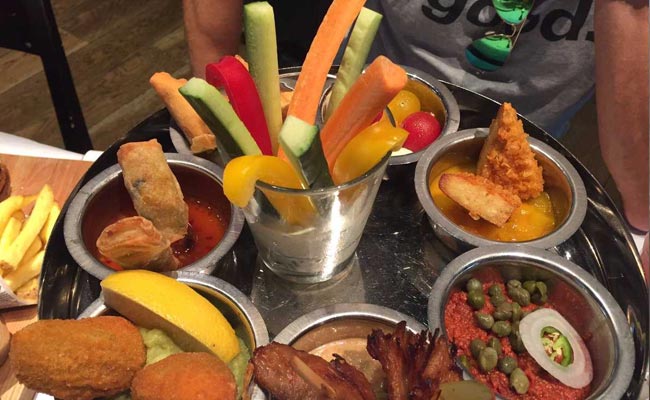 The Hiltl family was always ahead of the times in adopting technology. In 1931 it had the first fully electronic kitchen in Zurich. Today, they have a unique social media wall in the restaurant. It allows visitors and Hiltl fans to post about Hiltl on various social media platforms and whoever posts whatever can be seen on that wall inside the restaurant.
"We don't filter it, if someone says this food is bad, it shows," said Rolf.
We even tasted a pickle, the recipe for which Margrith Hiltl brought from India. To keep the recipe a secret she used to cook it at night.
Rolf now has a food academy named after the great grandparents whose love story gave birth to Hiltl. If you want a one-day class from the world's best vegetarian masterchefs then you will have to shell out 150 Euros.
In 2018, Rolf is planning a trip to India.
"We are planning to go to the roots of Margrith Hiltl, where she went at the time in 1951 and it will be mainly in Gujarat. We look forward to having some good food," said Rolf Hiltl.