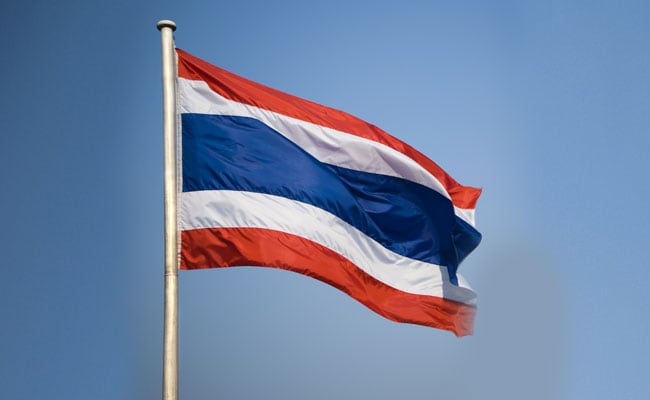 Bangkok:
Thais are voting for the first time since the army grabbed power in 2014, in a referendum on a new military-drafted constitution.
Here is what you need to know about Sunday's vote which critics warn could solidify the military's dominance in a country once hailed as the region's most promising democracy.
What are Thais voting on?
A new constitution -- Thailand's 20th since absolute monarchy was abolished in the early 1930s.
This one is penned by a committee appointed by the military. Generals seized power in May 2014 after months of anti-government protests that led to the toppling of Yingluck Shinawatra's democratically elected government.
It was the army's 12th successful coup.
Why has Thailand had so many charters?
The kingdom's modern history has been pockmarked by coups, periods of civilian rule, counter-coups and street protests.
On one side is a military-backed, arch-royalist Bangkok elite -- who historically favour a heavily controlled form of democracy or outright autocracy.
On the other are those pushing for a more representative political system led by the wealthy Shinawatra clan.
Thai constitutions tend to get torn up and rewritten whenever the power balance shifts.
What does this constitution look like?
The military, which has seized power twice since 2006, has promoted its work as a fix for the last decade of fractious politics, which they blame on corrupt civilian politicians.
They say the document will root out graft and make those politicians more accountable.
But critics say it will do little to heal the kingdom's divisions and decry it as a naked attempt to further entrench the military and elite's control over the legislature.
The most divisive clauses call for a fully-appointed senate, with seats reserved for military commanders, which could block the work of elected lawmakers and increased powers for courts that are already accused of political bias.
A second question on the ballot paper will ask Thais whether the 250 appointed senators should be able to join elected lawmakers in voting for a prime minister.
Another clause makes it very easy to begin impeachment proceedings against a future prime minister.
Can Thais campaign against this charter?
No. Former army chief turned Prime Minister Prayut Chan-O-Cha has curbed free speech.
A new referendum law slapped a 10-year prison sentence on campaigning against the charter.
The law criminalises "rude" or "false" discussion of the document, and has been used against activists for handing out critical leaflets.
Two eight-year-old girls were charged under the law for ripping down voter lists because they liked the pink paper they were printed on, in a move that sparked condemnation and ridicule.
What happens if Thais vote no?
That's the big unknown. Prayut has refused to say what his plan will be should Thais vote no.
He has promised to hold elections in the summer of 2017 whether or not the charter is passed. But all his previous election date promises have slipped.
"The junta would probably stay in power longer and simply either create (another) constitution of its own or borrow a previous constitution," said Paul Chambers, a Thailand-based academic and expert on the army.
A rejection of the charter, he added, would be an embarrassment to the junta and could galvanise opposition to its rule.
Will the charter pass?
Again, it's a big unknown.
The two main political parties in Thailand, who rarely agree on anything, have both come out against the charter as undemocratic.
Thai polling data is also notoriously unreliable but some suggest a majority of respondents are still undecided.
(This story has not been edited by NDTV staff and is auto-generated from a syndicated feed.)