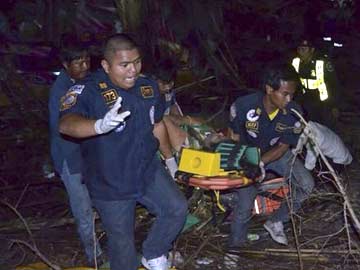 At least 322 people were killed and 3,225 injured in road accidents during the one-week Thai New Year (Song-kran) celebrations, the country's disaster prevention and mitigation department said Friday.
From April 11 to 17, also known as the "seven dangerous days," 2,992 road accidents happened across Thailand, up 5.8 percent from the same period last year, according to the department.
The death toll declined by 0.31 percent year-on-year, while the number of injuries rose by 6.09 percent, Xinhua reported.
Drunk driving turned out to be the main cause of the accidents, followed by speeding, the department said.