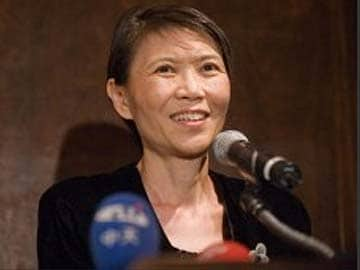 Taipei:
Taiwan's first lady will resume a rare visit to Japan which was postponed after a diplomatic row over posters for an exhibition of loaned treasured artefacts, officials said on Monday.
Chow Mei-ching, wife of President Ma Ying-jeou, was set to attend the opening of an exhibition last month of hundreds of artefacts and artworks the Taipei National Palace Museum on display in Japan for the first time.
But less than a week before the opening, the Taipei museum said the Tokyo museum had failed to use the word "national" on many of its posters and tickets, prompting a threat by Taiwan to cancel the event and Chow's suspension of her trip.
The row was solved at the last minute after the Tokyo National Museum, the exhibition's main sponsor, fixed the problematic posters.
"Executive Director Zeniya Masami of the Tokyo National Museum has invited Ms. Chow for a visit, and the invitation has been accepted," Feng Ming-chu, director of the Taipei museum told reporters Monday.
Ma's office confirmed Chow's expanded itinerary in Japan, saying she will lead a group of an aboriginal children's choir who are scheduled to make their debut performance in Tokyo on Friday.
The name issue has long been a sensitive topic for Taiwan, which is recognised by only 22 countries after a decades-old diplomatic tug-of-war with China from which it split in 1949.
Japan, like most countries, has diplomatic ties with Beijing rather than Taipei. But it maintains close trade and other ties with Taiwan, which was its colony from 1895 to 1945.
The National Palace Museum last year announced the loan of 231 artefacts to Japan, its first to an Asian country, following exhibitions in the United States, France, Germany and Austria.
The museum's contents one of the world's finest collections of Chinese treasures mostly came from Beijing's Forbidden City. They were brought to the island by Nationalist leader Chiang Kai-shek, when he fled to Taiwan after losing the Chinese civil war to the communists in 1949.
For years the National Palace Museum was unwilling to lend the artefacts to Japan for fear that China would try to reclaim them, until the Japanese government passed a law in 2011 to prevent such seizures.
China regards Taiwan as part of its territory awaiting reunification, by force if necessary, although tensions have eased markedly since Taiwan's Beijing-friendly Ma took office in 2008.