A Swiss university claims to have brought out a medical invention that can help people with disabilities stand up and walk. Researchers at Switzerland's Technical University have made TWIICE, a robotic device that can help a person with paralysis of the legs to walk. It is called TWIICE because it gives them a second chance.
The researchers say this device could help nearly 8 lakh paraplegics in India.
''It really has enough strength to walk, even if the person themselves does not have the strength to walk, and can even use it to climb the stairs. This, exoskeleton is used for people that are fully paraplegic, people who have spinal cord injury, for people who really cannot even move or feel their legs," said Roman Baud, a PhD Student at EPFL, Switzerland's Technical University.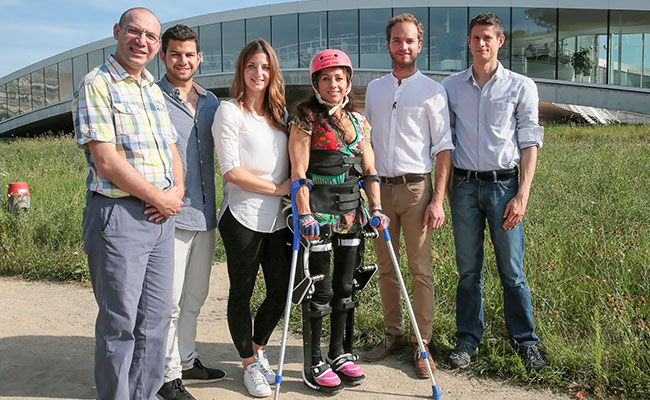 Developers at the university say TWIICE is the first smart exoskeleton - an external device to aide physical activity - in the world that can recognise the loss of balance and can prevent a person from falling.
"So the main idea behind TWIICE is that we can make it custom, to every single patient. Without additional costs, because of this customization and this is completely unique," said Tristan Vouga, who is in charge of the development of TWIICE.
In India, an exoskeleton for a full paraplegic comes at a cost of nearly Rs. 70 lakhs. The Swiss university is aiming to bring this cost down to around Rs 20 lakhs with TWIICE. The price is expected to go down further through mass production.
Dr Mohamed Bouri, Principal Investigator of the exoskeleton told NDTV, "Maybe, in maximum one year, this project will be taken in charge by a start up which will provide this exoskeleton TWIICE, and we will probably provide it to the market. This exoskeleton is not only targeting people with paraplegia, but can also maybe target people with other disabilities.''