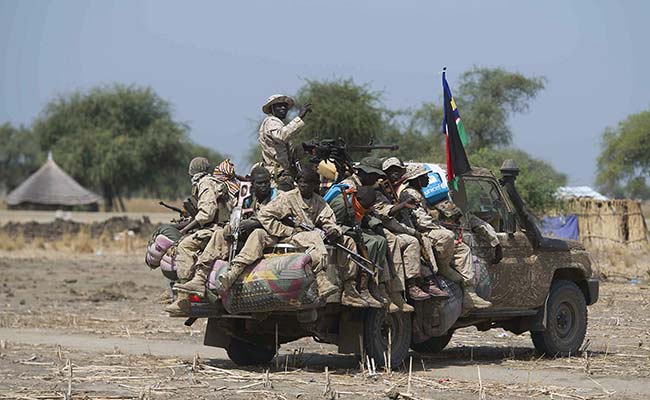 A prominent Sudanese rebel group on Wednesday signed a deal with the United Nations to end the recruitment and use of child soldiers in its ranks.
The Sudan People's Liberation Movement - North (SPLM-N), which is fighting government troops in Blue Nile and South Kordofan, is on a UN list of groups blamed for committing grave violations against children.
The deal inked Wednesday, known as an "action plan", is the first step in getting off that list.
"We are open. We have nothing to hide," SPLM-N leader Malik Agar told reporters at the UN in Geneva after the signing.
In a separate statement he said his group was "firmly committed to the protection of children in conflict."
Under the deal, the SPLM-N agreed to release all children in their ranks, take measures to stop the recruitment of minors including through formal orders to senior commanders, and help ex-child soldiers reintegrate with their families.
The UN envoy for children in armed conflict, Leila Zerrougui, called it a "significant day" and said her office would help the SPLM-N honour its pledges.
The SPLM-N is one of several ethnic minority rebel groups fighting the Arab-dominated government of Omar al-Bashir, who has been charged with genocide by the International Criminal Court.
Last month the SPLM-N said it would suspend talks with Khartoum after Amnesty International accused government forces of unleashing chemical weapons on civilians in Darfur state this year, killing up to 250 people.
Two other rebel groups, the Justice and Equality Movement and the Sudan Liberation Army faction headed by Minni Minnawi, are fighting Bashir's forces in Darfur.