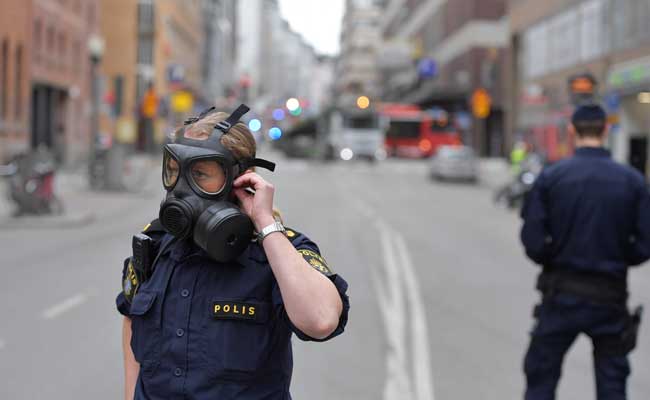 Stockholm:
The suspected driver of a truck that ploughed into a crowd in Stockholm killing four people is a 39-year-old man from Uzbekistan known to Sweden's intelligence agency, authorities said Saturday.
"We have confirmed that he is a man, 39 years old, from Uzbekistan," Swedish police chief Dan Eliasson told reporters. "He has appeared in our intelligence gathering in the past," intelligence agency chief Anders Thornberg added.
Earlier on Saturday, Swedish police has said that man arrested 'on suspition of terrorist crime' was likely to be the driver of a truck that ploughed into a crowd of people in central Stockholm.
Stockholm attack was latest in a series of attacks unleashed, as similar incidents had reportedly happened in Europe, including London, Berlin, and the southern French city of Nice.
The attack occurred just before 3:00 PM (1300 GMT) when a stolen beer truck slammed into the corner of the bustling Ahlens store and the popular pedestrian street Drottninggatan.