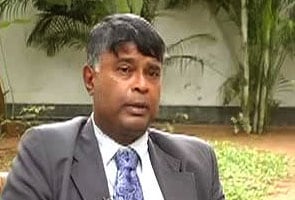 Colombo:
Over two years after Sri Lanka's war against the LTTE, the Mahinda Rajapakse government has for the first time indirectly admitted that some of its army personnel may have indulged in human rights violations in the final phase of the war. They add that these army personnel may therefore be indicted in coming months. According to Rajiva Wijesinha, Adviser on Reconciliation to the Lankan President, some of these army personnel have been found guilty of killing civilians during the final phase of the war against the LTTE, and accordingly action will be taken against them
The Sri Lankan government has been under tremendous pressure from the international community for some time now for the alleged killing of killing of several thousand civilians during the civil war. According to Wijesinha, the government is dealing with this by setting up the Lessons Learnt and Reconciliation Commission (LLRC) which is going to recommend changes to the government. He says the LLRC has already made some reports which calls for potential indictment of some army personnel. The final report is expected in November.
But Wijesinha also makes it clear the LLRC will not be a witchhunt. "We are not going to run around asking everyone did you indulge in war crimes? If we have prima facie evidence that would be investigated."
He adds, "I think the white flag incident needs to be investigated. I hope very much that the LLRC would recommend it. In the eastern province where there is impunity someone has been indicted. But we are not going to make the trial public. We are not going to make a song and dance of it.''
The white flag incident refers to an incident with Sri Lankan army troops allegedly gunned down LTTE forces who were surrendering, towards the end of the civil war. The incident attracted international condemnation, and is seen as one of the major reasons for the setting up of the government probe today.