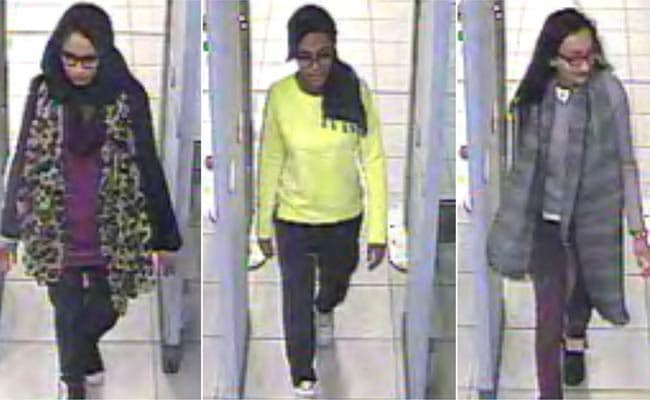 Ankara:
Three British girls who crossed into Syria to join Islamic State (IS) jihadists were helped by a Syrian national working as an intelligence agent for one of the countries in the US-led coalition against the militants, the Turkish foreign minister said today.

Turkish Foreign Minister Mevlut Cavusoglu unexpectedly announced on Thursday that Turkey had arrested an intelligence agent who had helped the three teenage girls cross into Syria.

But amid frenetic speculation over which intelligence agency was involved, Cavusoglu gave no details over who the Syrian was working for.


"The person arrested by us is someone working for an intelligence agency in the coalition," he said in televised comments. The person "is a Syrian citizen," he told reporters alongside his Macedonian counterpart without specifying further.
The Milliyet daily reported on Friday that the individual was working for Canadian intelligence but this has already been denied by Ottawa.
A senior official in Ottawa told AFP on Thursday the suspect "is not a Canadian citizen" and "was not employed by" its spy agency.
Close friends Kadiza Sultana, 16, and 15-year-olds Shamima Begum and Amira Abase, crossed into Syria after boarding a flight from London to Istanbul on February 17.
They took a bus from Istanbul to the southeastern Turkish city of Sanliurfa close to the Syrian border, from where they are believed to have crossed the frontier.
Cavusoglu had said the day earlier that the person arrested was not from the EU or the United States.
Along with the US and EU states, Arabian peninsula nations including Saudi Arabia and Qatar have been involved in the coalition against IS, as well as Australia and Canada.