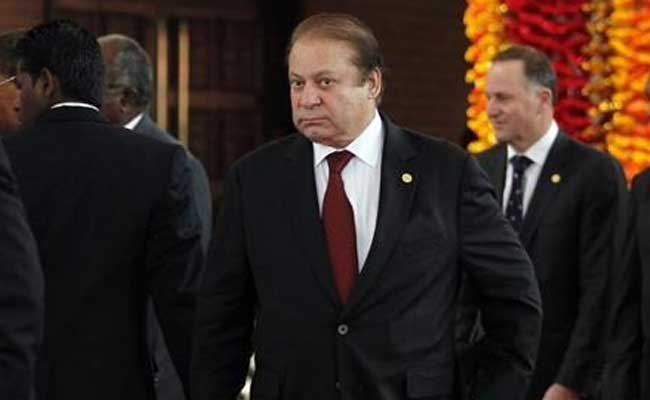 Highlights
Pakistan has sent envoys to the US to highlight their claim on Kashmir
After being snubbed by US over Kashmir, Pak calls it a 'declining power'
Will move towards China, Russia if our views ignored, threatens Pak envoy
Washington:
America is "no longer a world power" and Pakistan would move towards China and Russia if its views on Kashmir and India are not considered, Prime Minister Nawaz Sharif's envoys threatened in Washington.
"(The) US is no longer a world power. It is a declining power. Forget about it," Nawaz Sharif's envoy on Kashmir, Mushahid Hussain Syed said yesterday after the conclusion of an interaction at the Atlantic Council, one of the top American think-tanks.
Mr Syed and Shazra Mansab, another Pakistani envoy on Kashmir, are in the US as part of the Pakistan's efforts to get attention to their claim on Kashmir.
Mr Syed went to the extent to warn the United States that Pakistan would move towards China and Russia if its views on Kashmir and India are not considered.
He was responding to a question from a member in the audience after the conclusion of the 90-minute interaction during which he expressed his frustration over the lack of response Pakistan has received to their claim on Kashmir.
Though Mr Syed's remarks were not recorded on camera, it was heard prominently by everyone in the audience.
He then quickly pointed out China as Pakistan's friend and spoke of a newly perceived relationship with Russia, which he had mentioned during his interaction at the Atlantic Council.
Mr Syed also submitted a dossier against India to Special US Representative for Afghanistan and Pakistan, Richard Olson.
With absolutely no takers for Pakistan's claims on Kashmir, a frustrated Mr Syed said that China is now an important factor in South Asia and described Beijing as part of what he termed as Greater South Asia.
He went on to claim that "there has been slow and steady building of relationship between Moscow and Islamabad," referring to a recently held joint military exercise between Pakistan and Russia.
Mr Syed said the Vladimir Putin government has for the first time agreed to sell arms to Pakistan and the United States should take serious note of this changing regional alignment.
"Unfortunately under the Obama administration, there was a drift in American foreign policy towards our region, towards Afghanistan. There was confusion and there was a lot of flip-flops. I think, the Obama administration could not figure out this region Afghanistan and Pakistan, and as a consequence this region suffered.
"With policies one step back and one step (forward), announcing surge, announcing a cut off time for exit. Asking sometime Pakistan that please we want to talk to the Taliban and then saying that we want to take on the Taliban and finally they said there would be no American troops and then they end up having 8,500 troops stationed in Afghanistan. It leaves this to the next administration," he said.
"And what Pakistan would like to have from the US, I am talking about the incoming administration, because Mr Obama is a guest for the next few months as January 20, 2017 there will be a new administration, that they have to see the region, where they have a more comprehensive perspective, and do not try to compartmentalise peace and security, because that is not possible," he said.
He said Pakistan has had a long standing relationship with the US and "we would like that (to continue). But of course, we have other options too," he said.
He went on to warn the United States of 'loosing sight' of its interests in the region, and said that the US cannot hope for a stable Afghanistan without Pakistan's cooperation.
"The most important interest of the US is the stability of Afghanistan, and for that, (whether) they like it not, they need Pakistan's cooperation," he said.
"We see a shift (of US policy from Pakistan to India). And that shift would be detrimental to America's own security and interest in South Asia," Mr Syed warned.