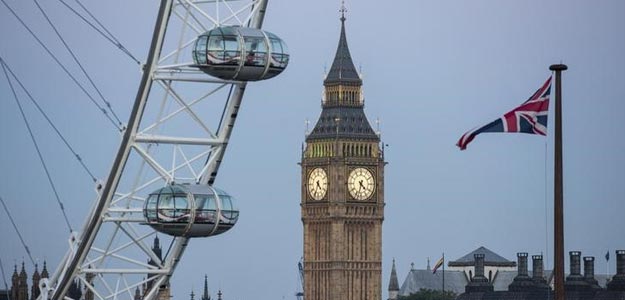 London:
One campaigned to leave the European Union, the other to stay.
Now, nearly six months after Britain's shock referendum vote for Brexit, two thirty-somethings prove the debate is still very much alive, and just as painful.
"I'm very, very excited about the future," says Chris Mendes, a 31-year-old software engineer who supports the anti-EU, anti-immigration UK Independence Party (UKIP), which helped drive the "Leave" vote.
But Thomas Cole, a 33-year-old political analyst who used to work at the European Commission in Brussels, says the future is still up for play.
Since the vote on June 23, many Britons have had to wrestle with some of the stark and unsettling realities of what "leaving Europe" actually means.
And, for Cole and others who voted "Remain", this jolt gives cause to stay in the fight.
"Just because the referendum has taken place doesn't mean you say, 'OK, I give up now'," he says.
Outwardly similar, the two men are passionately divided on Brexit, reflecting the split that saw Britons vote 52 percent to leave the EU and 48 percent to stay.
Introduced by AFP, they traded views at cafe in London's St Pancras station, the gateway for travellers arriving from and leaving to continental Europe.
Mendes, sporting a brown T-shirt and a three-day-old beard, acknowledges there are challenges to leaving the EU, not least pro-European MPs seeking to delay or soften the divorce.
"There's obviously a clear resistance to Brexit, there's no question about that, but we expected that," he says.
But Cole, wearing a smart jumper and striped scarf tied at the neck, argues that the referendum was "legally not binding".
He came home to campaign against Brexit and is a member of the pro-EU, centrist Liberal Democrats, who want a second referendum on the final terms of the exit deal.
Cole suggests that if the exit negotiations "become complicated", then the 2020 general election could be effectively run as a second referendum.
"I couldn't disagree more," chips in Mendes, accusing Cole of a "morally bankrupt" position.
Cole hits back: "You have to pass things through parliament, I think that's normal."
Taking back control
Under pressure from members of her Conservative party and EU leaders, Prime Minister Theresa May has promised to begin formal exit talks by the end of March.
But she is fighting a legal challenge against calls for MPs to take the final decision on triggering Brexit, amid concerns that parliament, which overwhelmingly wanted Britain to stay in the EU, will try to block it.
Meanwhile the cabinet itself appears divided on the key issue of whether or not to stay in the single market.
Remainers say quitting the world's biggest trade bloc will destroy swathes of British jobs. Brexit supporters say Britain will forge new trade deals with the rest of the world.
For Mendes, a principle is at stake. "We want to come out of the single market, we voted to take back control of our laws completely, we voted to take back control of our borders completely," he says.
He reflects the government's outward confidence that it will get the "best possible deal" for Britain -- even if it has yet to set out how this will happen.
Unsurprisingly, Cole says he would like to stay in the single market -- and would be unhappy with some of the proposed compromises.
One option is for Britain to leave the market of 500 million consumers but continue to pay for access, while being unable to shape its rules.
"From a democratic point of view it's frankly terrible," he says.
An upside of a clean break with Brussels is that "you wouldn't have somebody else telling you what to do. Having said that, for the economy, would it be good? No."
Healthy debate?
"In an ideal scenario, I want things to be as they are," Cole admits, before he is cut off by Mendes, insisting: "That's not going to happen."
The discussion is lively but good-natured, although elsewhere in Britain tensions are high, with reports of an increase in hate crime after the vote, and death threats against leading campaigners on both sides.
Mendes says the national debate is "very healthy", adding: "We have not discussed these things for about 40 years -- and now, for the first time, we are.
"The natural consequence of that is an explosion, a massive clash, a violent clash, intellectually speaking, of ideas."
Cole agrees, and notes the recent election of Donald Trump as US president. "Ignoring people's concerns is essentially dangerous," he says.