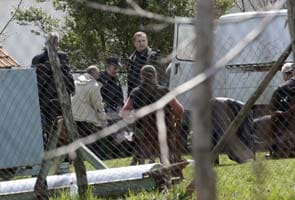 Belgrade:
A Serbian gunman who shot dead 13 people before shooting himself in the head earlier this week died from his injuries on Thursday, a hospital source said.
"Ljubisa Bogdanovic passed away at 2:00 pm (1200 GMT)," the source at Belgrade's emergency centre told AFP.
The 60-year-old Bogdanovic on Tuesday went on a shooting rampage in the tiny village of Velika Ivanca, some 50 kilometres (30 miles) south of Belgrade, killing six men, six women and a two-year old boy.
The motive for the murders remained unclear, although his wife Javorka, who was herself shot and injured, and another relative reportedly told police the gunman had a history of domestic violence.
The victims are expected to be buried on Friday as Serbia remains in shock after its worst such bloodbath in 20 years.