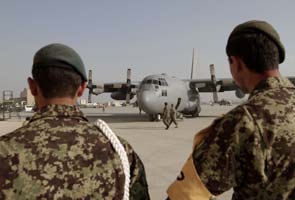 Kabul:
An Afghan official says US military forces are holding a senior Pakistani Taliban commander captured in Afghanistan a week ago.
Arsallah Jamal, the governor of eastern Logar province, said on Friday that Latif Mehsud was arrested by American forces as he was driving along a main highway.
The Pakistani Taliban confirmed that Mehsud had been captured by the Afghan army at the Ghulam Khan border crossing in the eastern province of Khost on October 5.
Pakistani Taliban commanders and intelligence officials say he was captured by the Afghan army as he attended a meeting to discuss swapping Afghan prisoners for money.
The commanders and officials spoke on condition of anonymity because they were not authorized to talk to the media.
The US military in Kabul referred all questions to Washington.