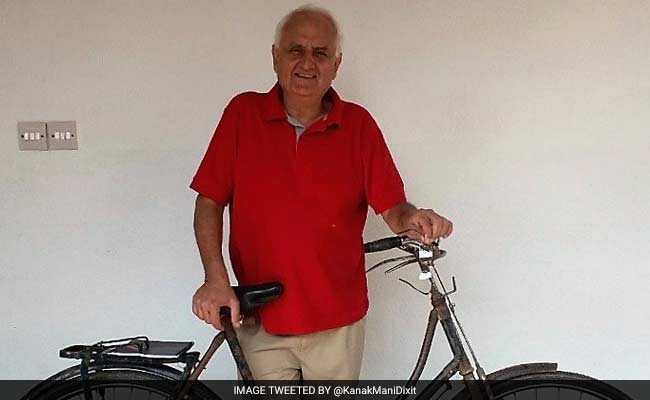 Highlights
His explanation about property details unsatisfactory: Anti-graft body
Arrest arbitrary, a contempt of court, says Kanak Mani Dixit
A vocal human rights defender, Mr Dixit writes for some Indian newspapers
Kathmandu:
Nepal's anti-graft body on Friday arrested publisher, editor and journalist Kanak Mani Dixit from his Lalitpur-based residence.
Mr Dixit is the publisher of Himal Media, a reputed publication house that publishes Himal South Asia, Nepali Times, Himal Khabar Patrika (in Nepali language). He is also a columnist for many international media outlets, including some Indian newspapers.
He was arrested on Friday afternoon by the Commission for the Investigation of Abuse of Authority (CIAA).
Mr Dixit, also a vocal human rights defender, is chairman of Sajha Yatayat, a state-run transportation company that is pulling out to profit-making institution within a couple of months.
The arrest warrant, seen by IANS, stated "CIAA needs to probe into corruption case and accumulation of property through the illegal way".
"You have to accompany the police and staff who bring this arrest warrant, otherwise they will detain you," it stated.
Though the exact reason behind the arrest has not been revealed by the CIAA, it is claimed his explanation to the CIAA about property details was found unsatisfactory.
After the CIAA served a notice against him around five months ago about accumulation of property out of legal sources, a tussle between Mr Dixit and the CIAA surfaced.
Mr Dixit has termed his arrest arbitrary and contempt of court. He told reporters after the arrest that it was a vendetta against him by CIAA chief Karki.
"Karki has ego problem against me, which comes from hangover of Panchyat system in Nepal, and now he is trying to indict me in corruption, which will not succeed at any cost," Mr Dixit added.
Though Nepal political parties appointed Karki to the post in 2012, many of them are now terrified about getting arrested by him any time.