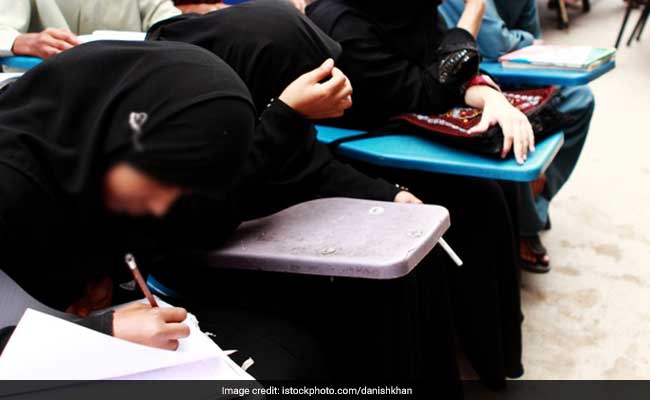 Lahore:
A 14-year-old Pakistani girl was allegedly pushed by two of her teachers from the rooftop of a school building in the Punjab province for refusing to "clean the classroom", a media report said. The class-IX student has been admitted to the Ghurki Hospital in Lahore. She has got multiple fractures and her spinal cord is also broken.
"My class teachers Bushra and Rehana ordered me to clean the classroom as today (May 23) was my turn to do so. I told them that I was not feeling well and she would do it some other day. On this they took me to another room and started slapping me. Then they took me to the rooftop and ordered me to clean it (roof). When I argued, they pushed me from the rooftop," the student was quoted as saying by Dawn news, after she regained consciousness.
The incident took place at the City District Government Girls School and the teachers have been booked for attempted murder case. The police have raided the teachers' residences but no arrest has been made so far, a senior officer said.
Two senior teachers - Rehana Kausar and Bushra Tufail - first inflicted corporal punishment on the student and then took her to top (third) floor of the school building and pushed her down, Punjab Secretary Education (schools) Allah Bakhsh Malik said.
"The incident took place on May 23 but the school administration and some other officials kept it secret from the education department," Mr Malik said.
"We came to know about (the incident) on Saturday evening. A departmental inquiry has been launched and the matter has also been referred to the Chief Minister Inspection Team for a thorough probe," he added.
"The chief minister has immediately placed District Education Authority Chief Executive Officer Ehsan Malik, Deputy DEO Tayyaba Butt and Headmistress Naghmana Irshad under suspension for hiding the incident. Both teachers have also been suspended and they will be proceeded under the Punjab Employees Efficiency and Disciplinary Act," he said.
However, the student's family demanded the Chief Minister of Pakistan's Punjab province come and take stock of the situation.
"The Chief Minister should come and see my daughter's condition...she is in extreme pain," said Rukhsana Bibi, the student's mother.