Cox's Bazar, Bangladesh:
Highlights
Rohingyas face violence, persecution in Buddhist-majority Myanmar
Thousands have taken immense risks to cross over to Bangladesh
They speak of unspeakable horrors, many witness to killings and rapes
From a distance, it appears to be a hill in flames. As one draws closer, it emerges that shacks on the hillside are covered in orange plastic sheets that look like flames. These are
Rohingya refugee camps
in Bangladesh, not far from its border with Myanmar.
Balukhali, Chanjkhali and Gundum - camp after camp and more coming up as we pass by.
Traffic on the road to the camps is terrible, clogged with relief vehicles, auto rickshaws, buses and people. Women line the roadside with babies in their arms. "When did you come?" we ask. They say today.
After crossing over from Myanmar to Bangladesh, they have a long way to go but they have no idea. Kutupalong and Teknaf in Bangladesh are the main centres for Rohingya refugees and the Arakam road connects them.
On the left of Arakam road is the border with Myanmar and that's where they are coming in from.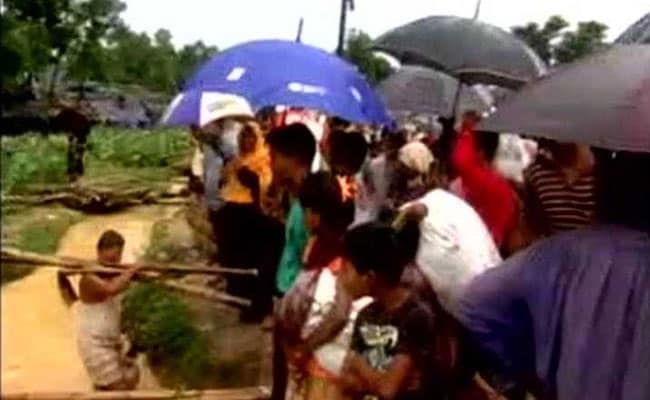 Kutupalong is 50 km from Cox's Bazar, the closest town.
A day after
Aung San Suu Kyi, the de facto leader of Myanmar
, spoke to the world and wondered why the ethnic Muslims are leaving her country, hordes of Rohingyas are crossing over.
Among them is 40-year-old Begum Sanchita, whose oldest child is about 10. Through the slit of her hijab, her eyes are dazed. She fled her home in the Rakhine state of Myanmar four days ago after seeing her husband shot dead.
Next to her is Anwara Begum, a gaunt 30-year-old with a nine-month-old baby in her arm. Little Mohammad Harun's father was killed too.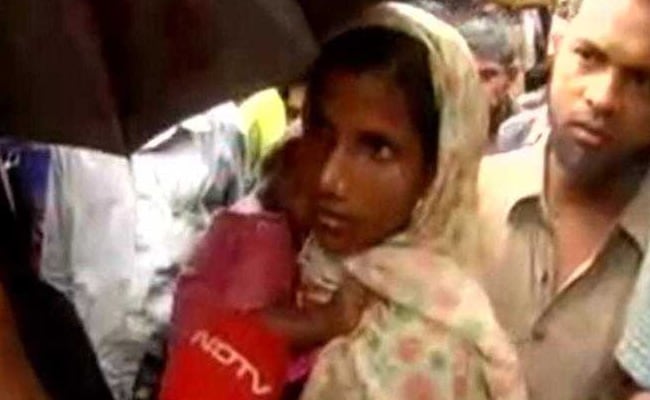 Mohammad Kasim, 40, witnessed his daughter's gang-rape and killing. When he tried to stop the attackers - he alleges they were from the Burmese military - they branded his thigh with a red-hot knife. He doesn't know where his wife and other children are. He used to have a home in Rakhine and also a car. All gone.
There is no way to corroborate these horror stories. Is Kasim in shock and overstating facts? When asked about his daughter being gang-raped, his answer remains the same.
All along the way from the Kutupalong to Teknaf, at every refugee camp, there are huge banners with images of
Prime Minister Sheikh Hasina
and her father Sheikh Mujibur Rehman - the father of the nation. "We are with humanity," they proclaim.
Five to 10 lakh people have entered Bangladesh since deadly attacks by Rohingya militants on August 25 in Rakhine, provoking fierce retaliation by the Myanmar military. More are coming in. Bangladeshis say they are reminded of 1971 when they had fled to India. "If India had not sheltered us then, then our fate would be like the Rohingyas: homeless, stateless. The world should help them," said Hizbul Alam, a shopkeeper in Cox's Bazar.
Get the latest election news, live updates and election schedule for Lok Sabha Elections 2019 on ndtv.com/elections. Like us on Facebook or follow us on Twitter and Instagram for updates from each of the 543 parliamentary seats for the 2019 Indian general elections.