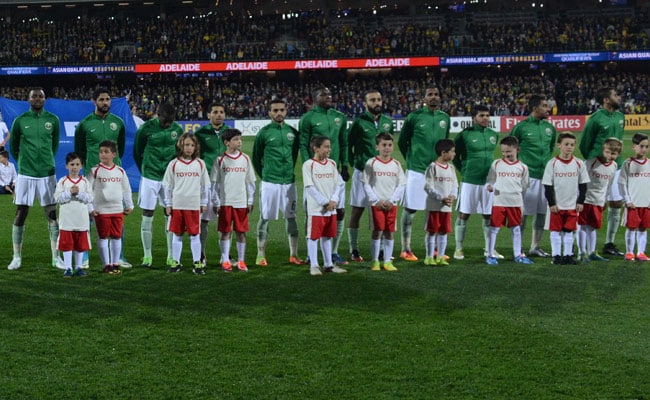 A moment of silence was held before Wednesday's World Cup qualifier between Saudi Arabia and host Australia to remember the two Australian victims of last weekend's terrorist attacks in London. The Socceroos locked arms and stood in a line.
Most of the Saudis, meanwhile, appeared to go about their pregame business, leading to boos from the Adelaide Oval crowd.
According to News.com in Australia, the pregame moment of silence itself was approved by both Asian Football Confederation officials and the Saudi team, but a spokesman for Football Federation Australia said the Saudis also informed game officials that they would not be taking part.
"The FFA was further advised by Saudi team officials that this tradition was not in keeping with Saudi culture and they would move to their side of the field and respect our custom whilst taking their own positions on the field," the FFA spokesman said. However, as the Independent points out, Saudi club teams have in the past observed moments of silence on the field. Al-Ahli Saudi FC paused for one ahead of its Qatar Airways Cup friendly against Barcelona in December, an acknowledgment of the plane crash in Brazil that claimed the lives of multiple Chapecoense players.
In 2015, Turkish soccer fans disrupted moments of silence to remember the victims of terrorist attacks in Paris and Ankara on at least two separate occasions, though it was explained that they meant no disrespect. Instead, they were said to be shouting a popular Turkish anti-terrorism chant. Still, the Turkish soccer team itself took part in the moment of silence even if its fans didn't and the national team's coach disagreed with the fans' disruption, saying it damages "the image of our country."
(This story has not been edited by NDTV staff and is auto-generated from a syndicated feed.)