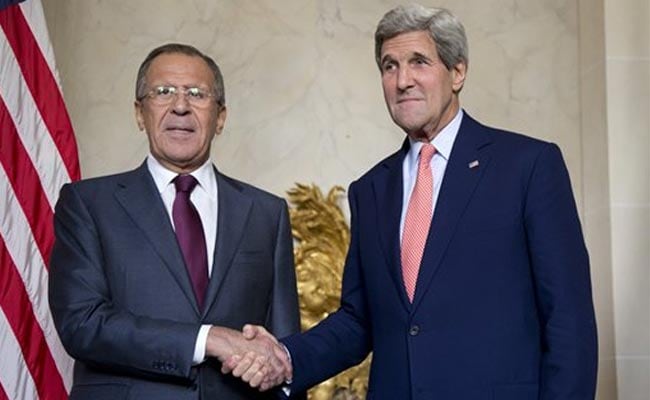 Moscow:
Russian Foreign Minister Sergei Lavrov on Monday branded new sanctions approved by the US Congress against Russia as hostile.
"This move by the United States is of course hostile," he told Interfax news agency in an interview. "The President (Barack Obama) now has a choice whether or not to sign this law."
The US Congress on Saturday unanimously approved the Ukraine Freedom Support Act in both houses, which includes fresh sanctions against Moscow over its support of the pro-Russian insurgency in eastern Ukraine.
The measures, which are up to Obama to approve or veto, hit Russia's defense and energy sectors with conditional sanctions against firms that sell or transfer military equipment to the territory of Ukraine (as well as Georgia, Moldova, and Syria), with the goal of stopping the flow of weapons to separatists across the border.
Moscow's response to the sanctions will depend on whether they go into force and their "practical application", Lavrov said.
He said such sanctions could even hit Ukrainian businesses which happen to have partners in the Russian defence industry.
"This example shows that it's not concern for Ukraine that lies at the base of this initiative, but a maniacal wish to punish Russia for all conceivable and inconceivable wrongdoings."
Lavrov also said that Moscow has the right to deploy nuclear weapons in Crimea after it became Russian territory in a disputed March referendum.
"The Russian state has every right to use its legitimate nuclear arsenal accordingly with its interests and its international responsibilities," he said. "Crimea became part of a state that...has such weapons."
NATO last month expressed concern that Russia was moving nuclear-capable weapons to the Black Sea peninsula.