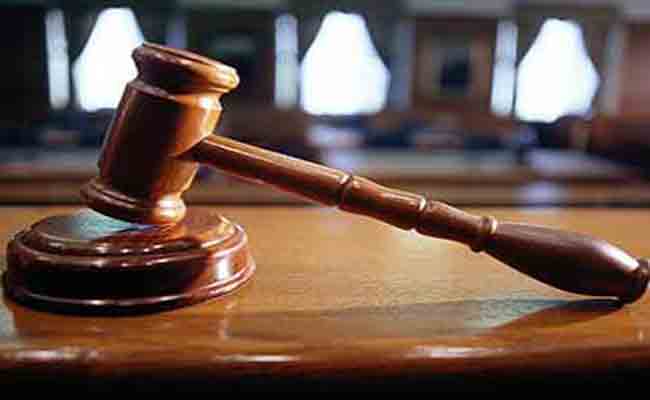 Donetsk, Russia:
A Russian court today started hearing a case against Ukrainian helicopter pilot Nadiya Savchenko over the murder of two Russian journalists in a trial that has caused outrage in Kiev and the West.
Seen by her compatriots as a symbol of resistance against a Kremlin-backed conflict in their country, Savchenko faces up to 25 years in prison for her alleged role in the deaths of two Russian journalists killed by mortar fire last summer in eastern Ukraine.
Savchenko has insisted she is not guilty and was kidnapped and smuggled illegally across the border into Russia.
Wearing a traditional Ukrainian blouse, Savchenko was put on trial in the small southern Russian town of Donetsk, on the border with conflict-torn Ukraine, in a move her defence says is aimed at shielding the proceedings from the public eye.
"Russia has long behaved in a hypocritical and two-faced way," Savchenko said in Ukrainian from inside a glass cage. "Its hypocrisy is represented by the seizing of Crimea and intervention in eastern Ukraine."
"Everyone in this room understands very well this is not a case, it's a piece of rubbish," she added.
Riot police armed with machine guns stood outside the court as snipers watched on from the roof of a nearby apartment block.
Many of the courtroom's public seats were occupied by Cossack militiamen, but the press were barred from the room and made to watch the trial via video-link from an adjoining room.
"Nadiya Savchenko has prepared herself for any sentence," one of her lawyers, Mark Feigin, told journalists.
"If there is even one chance to get her acquitted through the publicity round her, then we will use it."
Savchenko, who last year was elected to Ukraine's parliament in absentia, has spent over a year in custody in Russia during which she protested her detention by going on hunger strike for more than 80 days.
Three representatives from the European Union, a Ukrainian consul based in Rostov-on-the-Don, and Savchenko's sister Vera, who has actively campaigned for her release, were among those who attended the hearing.
A handful of supporters of the pro-Kremlin National Liberation Movement held pickets outside the court against Savchenko.
"The aim of our picket is to support our justice system," said activist Alexei Mikhailovich.
He added that he hoped Savchenko would "be sent to sunny Magadan," referring to the far eastern Russian city that served as a hub for labour camps in the Soviet era.
Kiev and the West insist that Moscow has sent troops and arms across the border to fuel a separatist conflict that has claimed almost 8,000 lives since April 2014, allegations that Moscow vehemently denies.