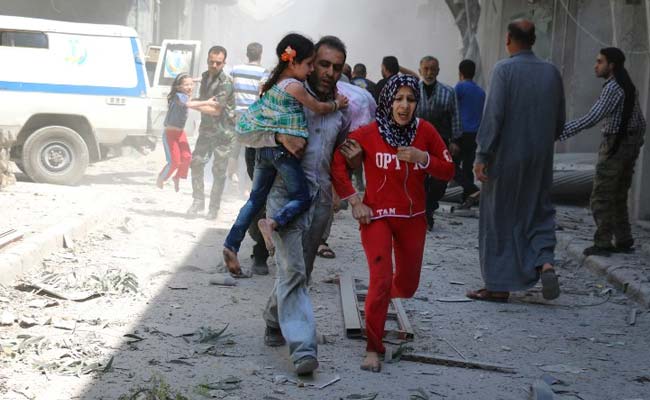 Moscow:
Russia said today that talks are taking place to include Syria's Aleppo province in the temporary "regime of calm" lull in fighting, Russian agencies cited a senior Defence Ministry official as saying.
"At present, there is an active negotiation process taking place to establish a regime of calm also in Aleppo province," Interfax news agency cited General Sergei Kuralenko, in charge of Russia's ceasefire monitoring centre in Syria, as saying.
The Syrian army announced a "regime of calm" late on Friday for some of the country's regions, but heavy fighting continued in Aleppo on Saturday, which has been excluded from the plan and which has borne the brunt of fighting that has all but destroyed a February ceasefire.
Kuralenko did not say who was negotiating the "regime of calm" for Aleppo, but said that the "calm" around Damascus has been extended for another 24 hours until 2100 GMT on Monday, in coordination with the "the Syrian authorities and the United States".
The Syrian army confirmed the extension for Damascus, state television reported, but made no mention of Aleppo.
Kuralenko said that overall the "regime of calm" in Latakia and around Damascus has been respected, RIA news agency reported.
© Thomson Reuters 2016