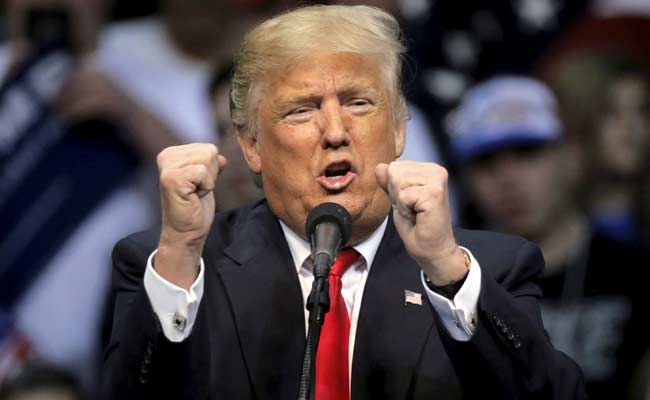 Washington:
Donald Trump's transition team has been invited to take part in Russian-backed peace talks on Syria, presenting a thorny first foreign policy dilemma for the new administration.
"We have been asked to attend," Trump spokesman Sean Spicer told AFP Saturday, suggesting no RSVP has been given.
The talks co-hosted by Russia and Turkey take place in Kazakhstan later this month, three days after Trump's inauguration.
Attendance by the new president's team would be a strong signal of Trump's determination to improve relations with Russia.
But he faces growing opposition to rapprochement within his own Republican party, amid allegations that a hacking campaign ordered by Moscow aimed to tip the election in his favor.
Complicating matters further, the invite came during controversial exchanges between Trump's national security advisor Mike Flynn and the Russian ambassador in Washington Sergey Kislyak.
Those exchanges, confirmed by US officials, took place as President Barack Obama's administration rolled out sanctions against Vladimir Putin's regime for trying to sway the election.
US intelligence has determined that Moscow intervened in Trump's favor, but did not assess whether that action determined the outcome of the election.
Trump has rejected the intelligence community's findings, saying he beat Democrat Hillary Clinton fair and square.
US participation in the Syria talks would be a major diplomatic coup for Moscow, cementing its role as Syria's primary powerbroker.
Previous efforts to end Syria's bloody civil war have been led by the United States and taken place with United Nations backing.
Russia's aerial bombing campaign in Syria has turned the civil war decisively in Bashar al-Assad's favor and put the United States and Europe on the back foot.
But it has also seen virtually indiscriminate bombings of civilians and allegations of Russian collusion in committing war crimes.
Senator John McCain, a Republican who is emerging as a thorn in Trump's side, has said rapprochement with Russia is "unacceptable."
"Another 'reset' would be complicity in Putin and Assad's butchery of the Syrian people," he said.
(This story has not been edited by NDTV staff and is auto-generated from a syndicated feed.)