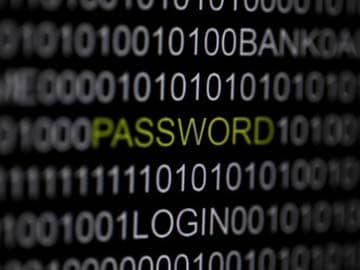 Bucharest/ San Francisco:
Romanian authorities have arrested a man they suspect of being the hacker "Guccifer," famous for breaking into the email accounts of former U.S. President George W. Bush's family and other prominent political and entertainment figures.
Romania's Directorate for Investigating Organized Crime and Terrorism said on its website on Wednesday that it had detained a suspect with the initials LML in the county of Arad, near the border with Hungary.
The agency said there was "reasonable suspicion" that throughout 2013, the suspect "repeatedly and illegally accessed, breaking security rules, email accounts belonging to public persons in Romania with the aim of getting electronic mail confidential data."
Police declined to give LML's full name. A Romanian prosecutor, who did not want to be identified, told Reuters that the suspect is believed to be the hacker known as Guccifer and The Small Fume.
Guccifer has said he used a variety of methods, including guessing the answers to security questions, to get access to customer accounts at Facebook, Comcast Corp, AOL Inc and other companies.
Romania's public radio Radio Romania identified the suspect as Marcel Lazar Lehel, who received a suspended sentence in 2012 after a hacking charge. Reuters could not independently verify the name.
Guccifer claimed a wide range of victims, including Romanian officials, and provided documents to support those claims to a U.S. website, The Smoking Gun.
The hacker shot to fame in February last year after he hacked into Bush family emails and posted artwork by George W. Bush, including self-portraits of the former president in the shower and bathtub.
Guccifer has claimed his other victims include Tina Brown, the former editor of The New Yorker magazine; "Downton Abbey" creator Julian Fellowes; journalist Carl Bernstein; venture capitalist John Doerr, and MetLife Chief Executive Steven Kandarian. Guccifer also compromised many former U.S. military officials, including ex-Secretary of the Air Force George Roche.
Last year, Guccifer distributed emotional emails sent to former U.S. Secretary of State Colin Powell from European Parliament member Corina Cretu, a Romanian, prompting Powell to deny that they had had an affair.
The statement from Romania's Directorate for Investigating Organized Crime and Terrorism made no mention of Guccifer's activities in the United States or other countries.
The agency noted it has cooperated with American officials. The U.S. Secret Service, which was working on the Guccifer case, declined to comment.
© Thomson Reuters 2014