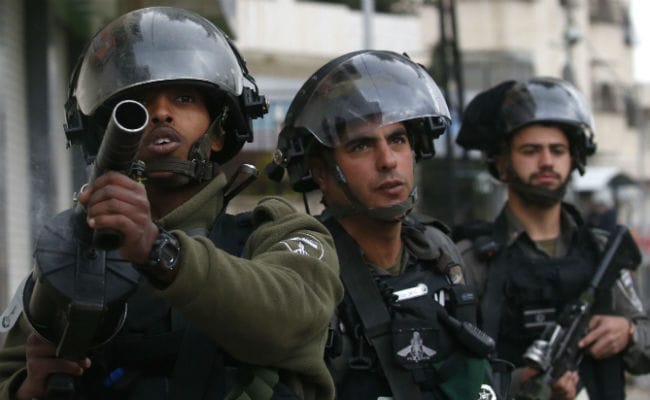 Israel:
A rocket was fired on Israel from the Gaza strip early Wednesday, the Israeli army and police said, causing damage in a southern city. It is one of the first projectiles fired in recent weeks from the Palestinian territory under Israel's blockade and comes at a time of renewed tensions between Israel and Palestinian armed groups.
"At 4:00 AM (0100 GMT) Israelis in the city of Be'er Sheva were running to bomb shelters after a rocket was launched from the Gaza Strip at Israel," the Israeli army tweeted.
"We will defend Israeli civilians," it added, suggesting there would be a military response.
The Israeli police said that "a rocket struck the city of Be'er Sheva a few moments ago causing damage", although it did not specify the extent of the destruction. There were no reports of injuries.
The rocket fell into the garden of a house occupied by a family with three children who were being treated for shock, local media reported.
The Israeli army reported another rocket was fired towards the sea.
It was unclear who fired the projectiles but the Israeli army says it holds Hamas accountable for what is happening in the territory under its control and commonly hits positions of the Islamist movement in retaliation after such incidents.
It comes after months of violent Palestinian protests on the Gaza border, sparking deadly gunfire from Israeli troops and fears of an all-out conflict between Hamas and Israel, which have fought three wars since 2008.
At least 205 Palestinians and one Israeli have been killed since March 30.
The protesters were demanding to be allowed to return to land now inside Israel, from which their families fled or were displaced during the 1948 war surrounding the creation of the Jewish state.
Israel's defence minister said Tuesday that the protests could not be allowed to go on.
"We are not prepared to accept the level of violence we see week after week," Avigdor Lieberman told troops and commanders at an army base near southern Israel's border with Hamas-ruled Gaza.
He also suspended shipments of fuel that had been trucked daily into Gaza over the previous week under a deal brokered by the UN and backed by the United States, Israel and others.
It had seen thousands of litres brought into the fuel-starved Gaza strip.
The UN says Israel's 11-year blockade of the enclave, ruled by Islamist movement Hamas, has resulted in a "catastrophic" humanitarian situation.
Gaza's two million residents endure dire living conditions including a shortage of safe drinking water and regular power cuts, partly due to a lack of fuel for the strip's power station.
(Except for the headline, this story has not been edited by NDTV staff and is published from a syndicated feed.)