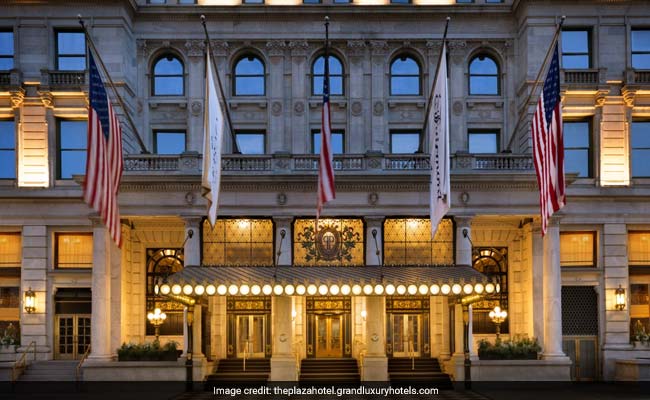 The last time scores of ultra-rich Saudis took over a luxury hotel, it wasn't by choice. In November, some 200 ministers, princes and investors were herded into
Riyadh's Ritz Carlton
for several months and essentially shaken down for improperly attained lucre, part of an anti-corruption drive. The hotel was shut for other business.
This week it's the Plaza Hotel in midtown Manhattan that's closed to the public and where a similar number of top Saudis are lodged under very different circumstances. Members of a huge delegation led by Crown Prince Mohammed Bin Salman, the Saudis are part of a three-week tour of the U.S. aimed at increasing ties and helping with Riyadh's ambitious plan to remake its economy into one based less on oil.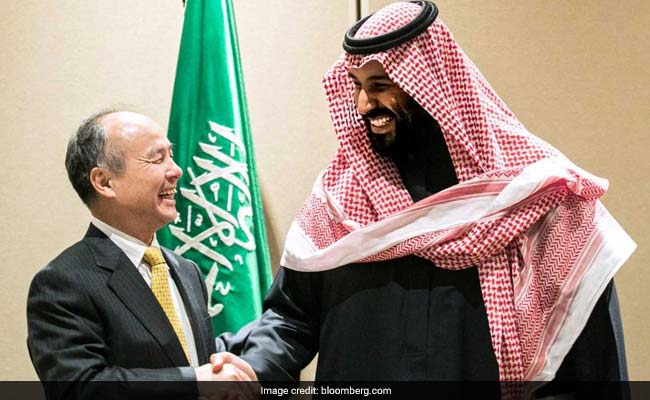 The Plaza is partly owned by
Prince Alwaleed bin Talal
, who was one of those confined to the Ritz Carlton until last month.
Shut to the outside world -- and flying the Saudi flag alongside the stars-and-stripes -- it's business as usual inside the Plaza. Past the metal detectors, smooth jazz plays in the lobby while a flurry of people work late into the evening. There are containers of sticky brown dates on each table in the cafe. The bar is demurely dry, a wall of champagne bottles stretching up to the ceiling untouched, a nod to the fact that alcohol is banned in Saudi Arabia.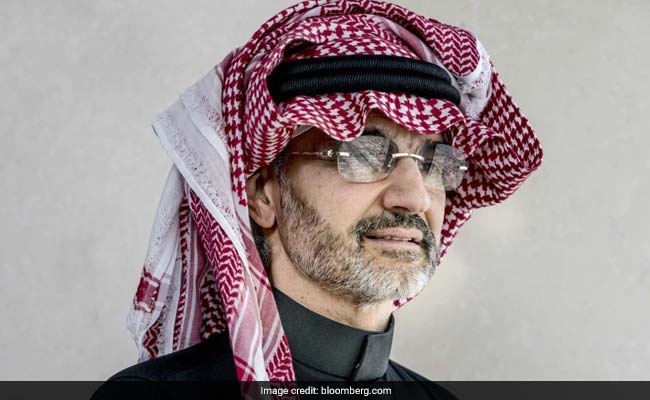 On Tuesday, Saudi Arabia and SoftBank Group Corp. signed a memorandum of understanding inside the hotel to build a $200 billion solar power development in the kingdom, a project that would almost triple its electricity generation capacity.
There are so many Saudis on the delegation, numbering in the hundreds, that the Plaza doesn't hold them all. The rest are at the St. Regis and Four Seasons.