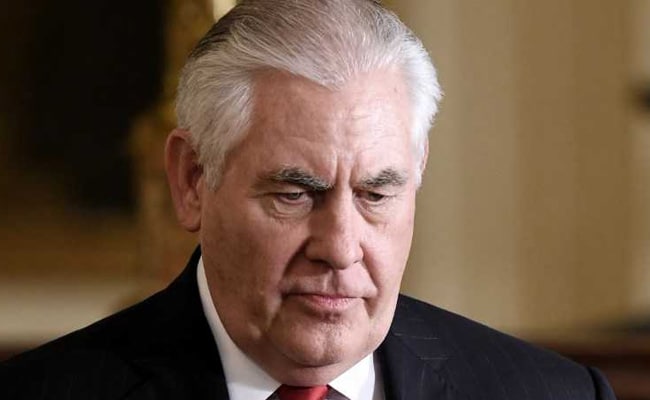 Washington, United States:
Outgoing US secretary of state Rex Tillerson did not mention President Donald Trump once in his farewell address to staff on Thursday -- but left Washington with a bitter parting shot.
"This can be a very mean-spirited town," he told group of several hundred diplomats and civil servants who gathered in the State Department lobby to see him off.
"But you don't need to choose to participate in that," he added, to warm applause. "Each of us gets to choose the person we will be, the way we want to be treated and the way we will treat others."
Trump sacked the 65-year-old former oilman in a tweet last week, the latest humiliation in a bruising 414-day term as chief diplomat for an administration with no time for traditional diplomacy.
Tillerson was to head home to Texas later in the day. Officials say he will retain his title until March 31, but his powers and duties have already passed to Deputy Secretary John Sullivan.
Sullivan will run the huge department until Trump's preferred choice, secretary-designate and outgoing CIA chief Mike Pompeo, can be confirmed for the post by the US Senate.
(This story has not been edited by NDTV staff and is auto-generated from a syndicated feed.)