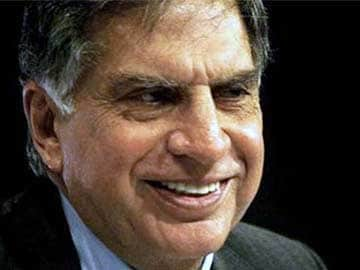 New Delhi:
Tata Group chairman emeritus Ratan Tata was on Monday honoured with Knight Grand Cross of the Order of the British Empire (GBE), one of the highest civilian awards of Britain.
British High Commissioner, James Bevan conferred the award on Ratan Tata on behalf of Queen Elizabeth II at a ceremony. Mr Tata is the only Indian national to be awarded the GBE since India became a republic in 1950.
Tata has been honoured "in recognition of his services to UK/India relations, inward investment to the UK and philanthropy," according to a statement released by the British High Commission.
"Ratan Tata's leadership, vision and integrity will remain the gold standard for generations of aspirational British and Indian business people," said Bevan.
"His contribution to the deep ties that exist between the UK and India has been invaluable," Bevan added.
In 2009, Mr Tata was also conferred the honorary award of Knight Commander of the Order of the British Empire (KBE).
Mr Tata is a member of the UK-India CEO Forum and the British Prime Minister's Business Advisory Group. The Tatas are now the largest manufacturing employer in the United Kingdom, manufacturing everything from humble salt and tea to high-value Jaguar and Land Rover cars.