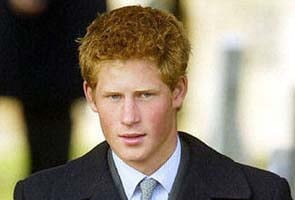 London:
The party girl who claimed she was Prince Harry's Vegas lover is writing a 'tell all' book about her escapades with the British Royal and other celebrities like Tiger Woods, Jack Nicholson and Mick Jagger.
Beautician Carrie Reichert, 40, has written over 500 pages about her nights out and even vacations with a raft of American superstars.
Reichert lists bad boy golfer Tiger Woods, British actor Jude Law, one-time pop party animal Robbie Williams, basketball legends Charles Barkely and Michael Jordan among those she has partied with, the Daily Mail reported.
Other stars she claims she will talk about include Mick Jagger and Jack Nicholson. She has also enjoyed drunken nights out with Hollywood girls Paris Hilton, Lindsay Lohan, Kim Kardashian and Britney Spears.
The blonde promises the book will "not hold back" on details.
The massage specialist has partied in her home town of Los Angeles and Las Vegas for over two decades.
Reichert shot to international prominence after she partied with 28-year-old Prince Harry in his bedroom suite during his naked billiards game at the Wynn Hotel in Vegas last August.
In a taped interview she alleged she kissed the third-in-line to the throne in a naked 'drunken fumble'.
When she sold her story, a St James's Palace spokesman flatly denied the girl's claims, saying "the story is untrue".
And a source close to the Prince also questioned Reichert's account, saying: "This lady was not present with Prince Harry on the night in question or on any occasion."
A few hours after coming forward with her story, Reichert was arrested and placed on remand over fraudulent cheques.
She insists that the British secret service were responsible for her incarceration.
Reichert has said, "I am writing a book about what happened with Harry and other people too".
"I want to put the record straight on the many things, which have been said about me in recent months. I think many people will be surprised at my life story," she said.