Washington:
After a series of embarrassing revelations, ridesharing giant Uber faces challenges in keeping growth on track, with top executive Travis Kalanick likely to face pressure to give up some control. Analysts say Uber's rocky past month - marred by disclosures about a culture of sexism and its covert use of law enforcement-evading software - underscores the need for more mature management at the world's most valuable venture-backed startup.
Mr Kalanick, known for being brash and aggressive in propelling Uber's rise, could now become a liability as the company deals with more complex corporate issues, say some analysts.
The firm's co-founder and chief executive might help Uber by stepping aside as chief executive, possibly taking the role of chairman, said Larry Chiagouris, a Pace University marketing professor.
"If I were him I would remain connected to the business but I would step up and bring someone with a fresh face and a lot of maturity," said Mr Chiagouris.
This would "give riders and drivers a sense there is a serious and mature person running the business," he said. "He needs to find a way to put a face on Uber other than his own."
Uber's woes appeared to deepen last week with the release of a dashcam video showing Mr Kalanick cursing at a driver, followed days later by its admission that the company used secret software to steer drivers away from problems, though it denied reports the "Greyball" program was used to evade sting operations.
"They have a history of priding themselves about being aggressive in moving into markets," said Daniel Korschun of Drexel University's LeBow School of Marketing.
"Some of this is starting to come back to haunt them. This aggressive behavior is coming out in ways that are disturbing to their stakeholder base."
Uber, whose valuation based on its most recent investment is estimated at some $68 billion, needs to balance the interests of its investors, riders and drivers, according to Korschun.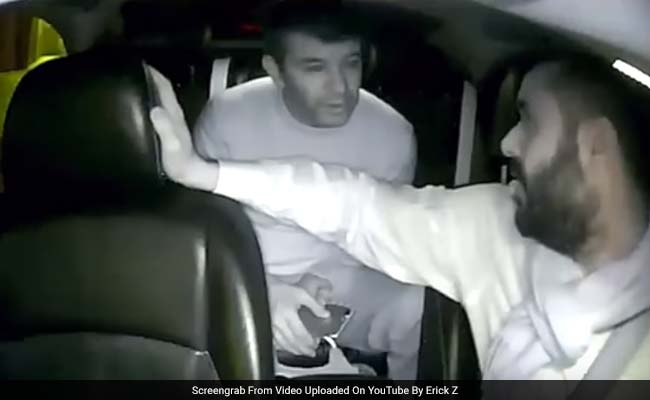 'On its heels'
But Uber lost tens of thousands of users from the dust-up when Mr Kalanick joined and then quit a panel advising President Donald Trump. This and the other incidents could have dented its value, Mr Korschun said.
"It's clear this is a company on its heels," said Mr Korschun.
San Francisco-based Uber last month hired former attorney general Eric Holder to review workplace conditions after an ex-employee alleged sexual harassment and sexism at the firm.
Separately, Google's parent company Alphabet filed a lawsuit against Uber alleging the ridesharing firm used stolen technology for its autonomous driving program.
Adding to the pile-up of woes, Mr Kalanick last week was forced to make a humbling apology after a video showed him verbally abusing a driver for the service; at the same time he admitted "I must fundamentally change as a leader and grow up."
Scott Galloway, who teaches brand strategy and digital marketing at New York University's Stern School of Business, said Uber has little room for further error after these missteps.
Importance of likeability
"What the market underestimates is the importance of being likeable; the CEO needs to be likeable," Mr Galloway said.
Having a reputation for being disagreeable "will cost your shareholders billions."
Analyst Rob Enderle of Enderle Group said Mr Kalanick's rough-and-tumble image may not be suited to CEO of a major technology company.
Mr Kalanick "doesn't get the need for maintaining image," Mr Enderle said.
"He is relatively young, dropped out of college, and lacks the breadth of experience in business and education to give him the skills to deal with a lot of this stuff; which is why everything is turning into a crisis."
"If this continues, he is going to have to step down to save the company," Mr Enderle said.
For now, Uber remains a major force in the so-called "sharing economy" with tens of thousands of drivers operating in dozens of countries.
Get Breaking news, live coverage, and Latest News from India and around the world on NDTV.com. Catch all the Live TV action on NDTV 24x7 and NDTV India. Like us on Facebook or follow us on Twitter and Instagram for latest news and live news updates.