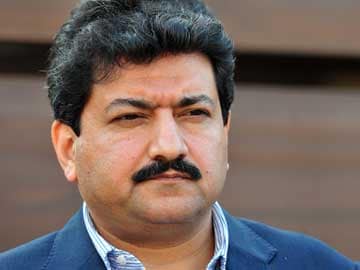 Karachi:
Pakistan's Defence Ministry today moved to cancel private news channel Geo TV's license, saying that it has accused the ISI of attacking journalist Hamid Mir, without evidence.
The attack on leading Pakistani journalist Hamid Mir last week in Karachi had led to unprecedented criticism and discussion on television channels about the ISI's dubious role.
The President of Geo TV, Imran Aslam, has openly accused the ISI of targeting journalists, calling for a probe.
Mr Mir was shot and wounded on Saturday in an attack that his family also alleged was orchestrated by the Inter Services Intelligence or ISI.
According to a statement released in Karachi, the Defence Ministry has provided the authority with evidence that suggests the media group is involved in smearing the image of ISI.
"The news channel has breached the code of conduct by accusing Director General of ISI Lt Gen Zaheerul Islam of masterminding the attempt on senior journalist Hamid Mir," the statement said. "All those who are involved in the mala fide broadcast, riddled with baseless allegations, will be taken to task."
Hamid Mir, who hosts a prime-time current affairs talk show on the Geo News channel, was attacked on Saturday while travelling by car to his office from the airport in Karachi.
The government has announced a special commission to investigate the attack and offered a $100,000 reward for information leading to the arrest of those responsible.
A spokesman for Karachi's Aga Khan University Hospital said Mr Mir was "conscious and stable".
The shooting came less than a month after gunmen tried to murder another prominent liberal journalist, Raza Rumi, known for criticising the Taliban.