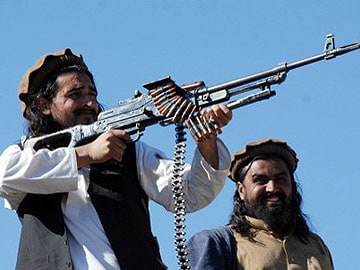 Islamabad:
Militant group Tehreek-e-Taliban Pakistan (TTP) has claimed that the Pakistan government resorted to sorcery to cause headache and body pain to its killed chief Hakimullah Mehsud.
Mehsud sought spiritual treatment from an Arab healer prior to the fatal drone strike on November 1, the TTP said in a statement.
In the last days of his life, Mehsud had received spiritual treatment which improved his health and he was able to step up militant activities, the statement claimed.
"Although he had no symptom of any disease, Hakimullah's health had been steadily declining because of the government's sorcery," the TTP was quoted by The Dawn as saying.
The TTP paid tribute to its killed leader for "masterminding a suicide bombing" by a Jordanian fighter at a Central Intelligence Agency (CIA) base in Khost in Afghanistan in December 2009, and the car bombing attempt at New York's Times Square by Faisal Shahzad in May 2010.
Other leaders like Waliur Rahman, Saeed Allah, Jalal, Wali Badshah and Mehsud's uncle Khair Mohammad also lost their lives when his car was hit by three missiles at the entrance to his home, the statement said.
Get Breaking news, live coverage, and Latest News from India and around the world on NDTV.com. Catch all the Live TV action on NDTV 24x7 and NDTV India. Like us on Facebook or follow us on Twitter and Instagram for latest news and live news updates.